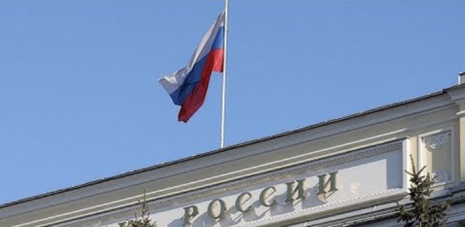 Visa and Mastercard have suspended operations in Russia as tensions escalate in the war with Ukraine.
The effort was aims to crack down on Russia and encourage an end to the war.
"Visa will work with its clients and partners within Russia to cease all Visa transactions over the coming days," a Visa press release says. "Once complete, all transactions initiated with Visa cards issued in Russia will no longer work outside the country and any Visa cards issued by financial institutions outside of Russia will no longer work within the Russian Federation."
Visa said that it regretted the negative impact the ban would have on customers, but that an end to the war is more important.
"We are compelled to act following Russia's unprovoked invasion of Ukraine, and the unacceptable events that we have witnessed," Visa Inc. Chairman and CEO Al Kelly said in a statement. "We regret the impact this will have on our valued colleagues, and on the clients, partners, merchants and cardholders we serve in Russia. This war and the ongoing threat to peace and stability demand we respond in line with our values."
Mastercard also suspended operations in Russia. "We don't take this decision lightly," Mastercard said in a statement to The Associated Press that Visa echoed.
Rep. Adam Kinzinger called on the financial platforms to end services with Russia earlier this weekend.
"Why is Russia not cut off from @Visa and @Mastercard?" he tweeted. "And why do they still have Most Favored Nation status with the US? End it."
Some expressed skepticism about the decision.
"If you support this decision you aren't thinking about the consequences of this precedent," attorney and Newsmax contributor Jenna Ellis tweeted. "Everything they do to your enemy they can and will do to you."
Conservatives are under attack. Contact your local representative and demand that Big Tech be held to account to mirror the First Amendment while providing transparency, clarity on "hate speech" and equal footing for conservatives. If you have been censored, contact us using CensorTrack's contact form, and help us hold Big Tech accountable.