The media love to analyze Girls. Somehow, despite its low viewership, Lena Dunham's raunchy show about four millennial women finding their way in New York City captured the fancy of the journalistic world – from Jezebel to The New York Times. Now, in the wake of the final episode, writers and critics are "mourning the end of an era" with the loss of the "influential" HBO series.
But, amidst all the ruminations on the show's legacy, no one is asking: what does the journalist-hype for Girls say about the media?
The Numbers Don't Add Up
With a much talked-of April 16 finale, Girls was the subject of more than 50 articles published between April 14 and 17, by outlets ranging from ABCNews.com, The Washington Post and CNN to Jezebel, Glamour and The Huffington Post.
"Regardless of your feelings for the show, its creator, or its content," Vogue features associate editor Noor Brara commented, "in the history of television, there will be a 'before Girls' and an after, with its influence (and audience) reaching into all corners of culture for years to come."
But the numbers show that Dunham's brainchild was not nearly the cultural watershed that the media made it out to be. "Girls is basically the quintessential media bubble show," wrote Entertainment Weekly's James Hibbard, "hugely loud in pop culture chatter compared to its actual viewership."
The final season's debut was watched by only 519,000 viewers, Hibbard noted, with a poor Nielsen rating of .2 among adults ages 18-49.
Girls Has a Dangerous Message
But the writers who loved it, really loved it. And even if they didn't love it, they wrote extensively about it. In other words, ratings didn't seem to mean much.
"Girls is officially over and I'm so not OK, you guys," Bustle writer Allie Gemmill pined. "One final, heartbreaking, somewhat annoying and beautiful hour later and my whole world is changed."
Why was the show so "world-changing" to young writers like Gemmill? It preached that making repeated bad choices is simply part of the mess of life.
For many critics, the significance of Girls centered on the show's honesty and authenticity. In other words, it portrayed irresponsible, narcissistic young women who had no clue where their disordered lives were going. And they slept around. A lot.
"She's embraced life for whatever it is — complicated, unpredictable, inexact," Bustle writer Dana Getz commented about Dunham's character Hannah. "And she's doing her best with it, even if that best is awful."
Yes, it's true – life is messy. But there are plenty of messes that can be precluded by living according to certain moral principles. How do you avoid the difficulties of an unplanned pregnancy and single parenthood, a situation Hannah faces in the final episode? Don't sleep with every man you meet.
Celebrating Sex: 'A Big Part of What This Show Is'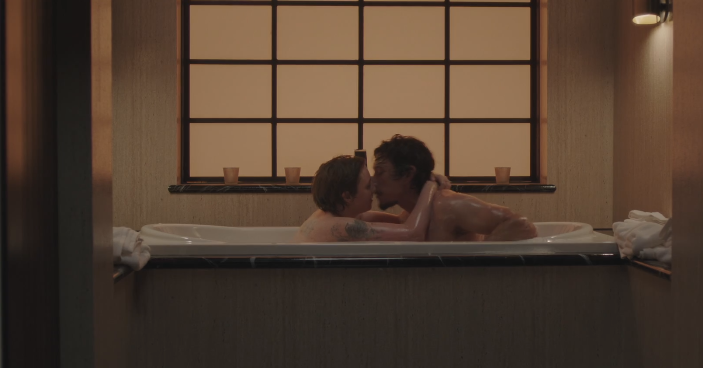 From the start, Dunham knew she wanted to show lots of skin. Recalling the casting process, she told The Hollywood Reporter: "I called Allison [Williams, who plays Marnie] before we cast her, and I asked her how she felt about nudity."
When Williams expressed concerns, Dunham wasn't sure she was right for Girls. "I was like, 'We have to get back to you. I'm gonna be naked, people are gonna be naked — that's a big part of what this show is.'"
Casual free sex, anal sex, sex between gay and straight people, gratuitous nudity – Girls had few boundaries. And writers responded.
In a Glamour article titled "It's time to move on from Girls …but I'll always Love Lena," writer Emma Gannon reflected on becoming "instantly obsessed" with Dunham during (one of the many) sex scenes on the show.
Writer Caitlin Gallagher couldn't agree more. "I'm a huge fan of Dunham," she admitted in an article for Bustle. "And that's in part because of my admiration for and genuine love of her being naked on her HBO show so frequently."
In a piece titled "Why I Love Looking at Lena Dunham's Naked Body," Cosmo senior style editor Charles Manning noted that he was "completely bowled over by Hannah's emotional and physical nakedness" in the episode "One Man's Trash." He continued: "I was actually sad to see her put her clothes back on because she had been so powerful without them."
Does Girls reflect Millennials? Or does it reflect a certain subset of progressive Millennials?
Girls Reflects the Media, Not American Culture
The media has promoted the idea that Girls is a reflection of our culture today. In reality, it's more a reflection of a distinct segment of society: the bubble of liberal, feminist writers.
"I'm sure there are people who watched this show who didn't see a reflection of them or their lifestyle," HBO CEO Richard Plepler conceded, "but there were millions and millions of people who did."
What kind of people? The young, New York-based writers working for feminist outlets? The liberal journalists immersed in the progressive culture Girls promotes?  
"After watching the entirety of Girls (twice)," Jezebel contributor Hannah Gold wrote Sunday, "I find I … don't quite have the words to express what it meant to me—the joy, the uncontrollable laughter, the recognition, and deep frustration (sometimes at the recognition) I've felt while taking it all in."
That "recognition" is a common theme among Girls viewers. "Of course Girls spoke to my life," wrote New York-based author Elizabeth Wurtzel for the Washington Post.
But as she continued, Wurtzel revealed that she did not understand how foreign the show's culture was to many Americans. "Its brilliance is that it could speak to everyone's [life]."
Really?
"It is about a time of life when we figure out what it means to be alive," she commented on living in her 20s. "I spent every day getting over the night before … I would try to stop myself from the pursuit of trouble, but I could not resist the impulse toward a bad idea."
Exactly the reason why we don't need Girls to tell us that blatantly bad choices (like unlimited free sex) are all part of the normal mess of life.
The Finale: Goodbye, Girls!
In the final episode, Dunham's character, Hannah, gives birth to and raises the son she conceived during a one-night stand with a Middle Eastern surf instructor. A jarring end indeed, especially for Dunham, who admitted last December that she wished she had had an abortion so she could commiserate with other women. 
Jarring too because of Hannah's irresponsibility, financial instability and selfishness. Yet, despite these obvious facts, Bustle writer Dana Getz predicted the character was on her way to becoming an "assumedly kickass mom." In an interview with Hollywood Reporter's Hilary Lewis, Dunham proffered her own opinion on Hannah's mothering: "I don't think she's going to be worse than anybody else."
Let's be clear. Girls normalized avoidable messiness. It promoted free sex and wild living.  It encouraged irresponsibility by suggesting that it's just a phase, instead of encouraging young women to strive for better.
So to Girls I say: good riddance.