"It's a lot cheaper to grab a couple drugs and kill you than it is to provide you with life sustaining therapy," Dr. Brian Callister of Reno, NV told the Patients' Rights Action Fund. "Simple as that." His words appeared in a sobering video PRAF released exposing the shockingly limited treatment options available to terminally ill patients.
One particular option, however, is becoming increasingly available to patients – that is, if you can call it an 'option' at all. Physician assisted suicide, now legal in California, Colorado, Oregon, Vermont, Washington State, and Washington, D.C., has been recommended more and more frequently. Yet the healthcare professionals recommending assisted suicide are not necessarily doctors. Insurance companies are beginning to cash-in on the fact that legalized assisted suicide proves less expensive than covering life-saving procedures. "They want to do whatever the least costly thing is," Dr. Callister told PRAF.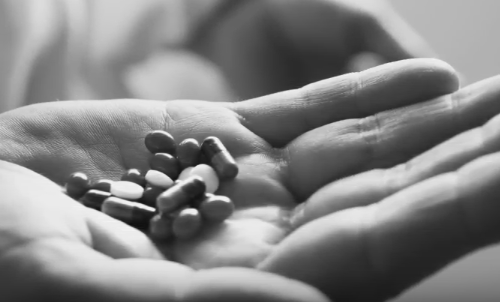 In the video, Dr. Callister related how insurance companies denied life-saving procedures to two of his terminally ill patients yet asked whether they had considered physician assisted suicide.
Yet the legislative environment that encourages the insurance companies' deadly thrift would not exist without a culture of death fostered by the left and the media. The 2016 film Me Before You, in which one of the main characters chooses to undergo assisted suicide, sparked quite a lot of discussion on the matter. Lifetime's Mary Kills People also features a female lead who equates "refusing to let people die" with torture. Prominent figures like Stephen Hawking and Sir Patrick Stewart have publically endorsed measures to further legalize assisted killing.
As pieces from Mother Jones and Reno Gazette-Journal remind us, media has come to view "medical aid in dying" as both normal and ethical.
That's not to say assisted suicide doesn't have its critics on the left. In September 2014, HuffPost published a piece entitled 'The Progressive Case Against Assisted Suicide' by Ana Acton, a disability-rights advocate. Acton discussed how "physician assisted suicide disproportionately affects the poor and people living with disabilities." She told of cancer patients Barbara Wagner and Randy Stroup, who "were denied coverage of their chemotherapy prescribed by their doctor but were informed by … Oregon's state run health plan, that it would pay for their assisted suicide." The Atlantic published a timely article in 2015, just before California legalized physician assisted suicide; the article included responses to the then-proposed bill from disability-rights advocates. A disability-rights advocate, Deborah Doctor, stated "our responsibility is to think of people who are the most vulnerable to coercion, abuse, and pressure."
Yet will it be possible for a 'death-friendly' culture to simultaneously support the lives of those who are most vulnerable – the lives of the terminally ill and disabled?