UPDATE: A Planned Parenthood spokesperson said in a Oct. 11 statement to The Washington Times that the "$100,000 pledge referenced went unfulfilled." Weinstein "is not and has never been a donor," the spokesperson said.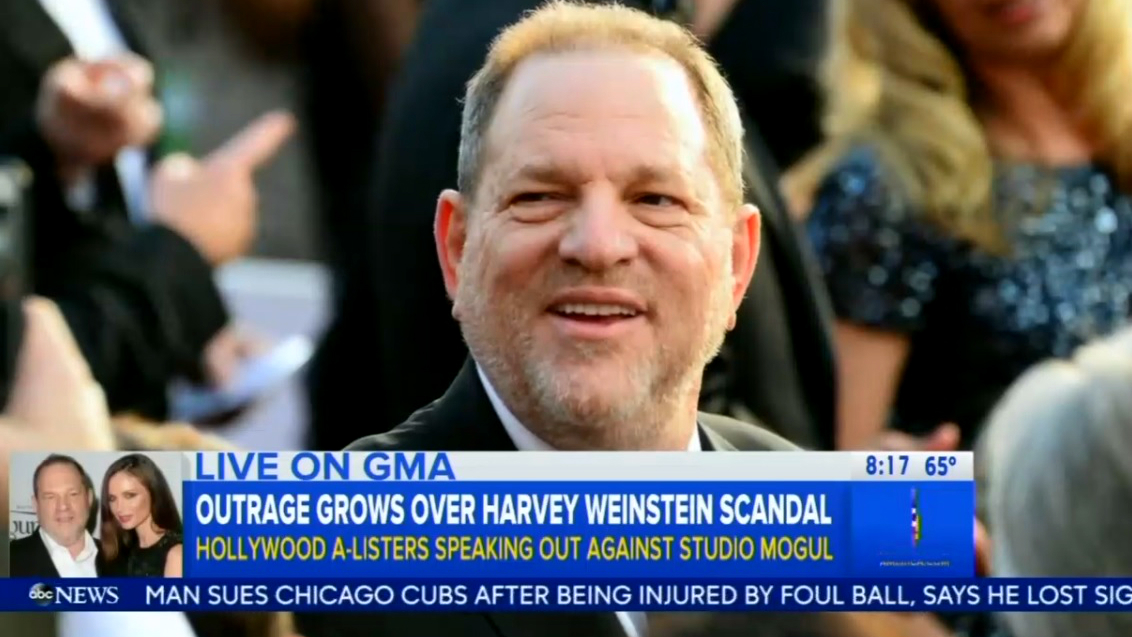 At a recent Planned Parenthood gala, Hollywood producer Harvey Weinstein appeared to paint himself as a staunch supporter of women – even though allegations now claim he was anything but.
On Oct. 8, Weinstein was fired by The Weinstein Company following a New York Times story in which several women accused him of sexual harassment. Two days later, on Oct. 10, The New Yorker published a follow-up piece where three women accused him of rape.
Back in May, Harvey Weinstein and his wife, fashion designer Georgina Chapman, attended Planned Parenthood's 100th-anniversary gala in New York City.
May 2017: Harvey Weinstein and his wife at the 100th Anniversary Gala for Planned Parenthood pic.twitter.com/cGOG0IRBov

— The Patriarch Tree (@PatriarchTree) October 6, 2017
At the celebration, Planned Parenthood awarded former Democratic presidential candidate Hillary Clinton the Champion of the Century Award. According to The Hollywood Reporter, Weinstein gave Clinton a standing ovation at the event where she insisted on the "morality" of "reproductive health care" (aka abortion) and stressed "trusting and valuing women."
"Protecting access to the full range of reproductive health care. It is a health issue, of course, it is a core economic issue. Women in every corner of our country understand that intimately. And anyone who wants to lead should also understand that fundamentally, this is an issue of morality," Clinton said. "I wish it were common ground, but I know for sure it is higher ground. And I believe, as you do, that trusting and valuing women is the right and moral position to take."
Give Hillary a break. It's not like she recently hung out with...oh. pic.twitter.com/se40rFyKyu

— BT (@back_ttys) October 9, 2017
According to Artnet editor Sarah Cascone, Weinstein also purchased artwork by British painter Cecily Brown at a charity auction at the gala for $100,000. (According to the art market site, Brown's work is "characterized by overt sexual imagery and an Abstract Expressionist gestural style.") Page Six, a gossip and entertainment outlet, made the same claim.
According to Planned Parenthood's most recently published annual report, the organization performed 328,348 abortions and received $554.6 million in "government health services grants and reimbursements" for the year 2015 – 2016.