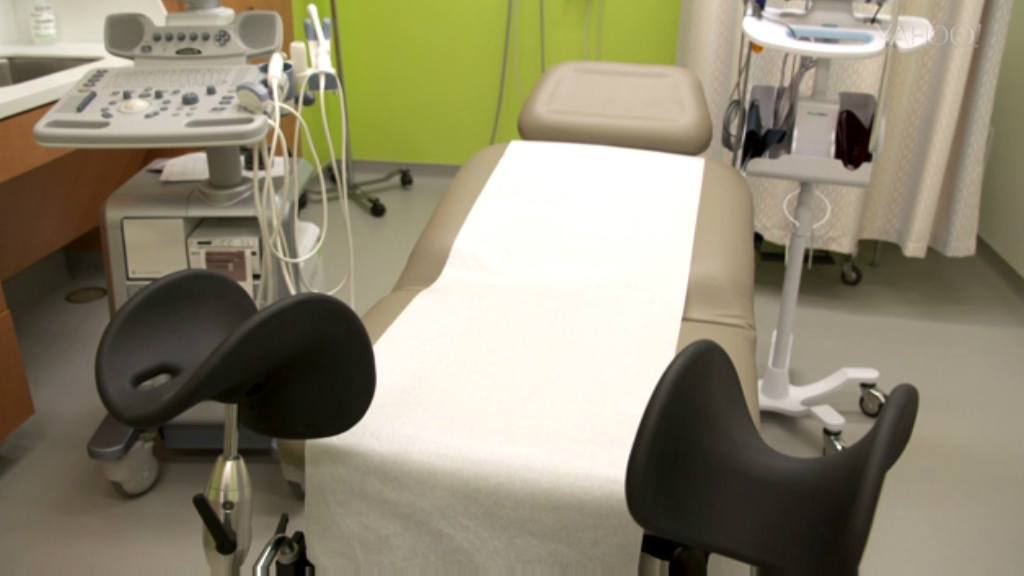 Talk about a softball interview.
On Wednesday, Yahoo! News published a video of global anchor Katie Couric's tour through a Planned Parenthood clinic in Queens, New York titled, "What an abortion treatment room really looks like."
Ironically, Couric never once mentioned the word "abortion" in her video report.
While walking through, Couric pointed out the clinic's security measures and offered employees ample time to normalize Planned Parenthood's abortion "procedures."
During her report, Couric asked the following questions of Latasha McGriff and Mariella Camargo, center directors of Planned Parenthood of New York City:
"So where did people go before this facility was here?"
"Okay, a metal detector here at the front door."
"This is the waiting area."
"How many patients do you see a day?"
"So what are these rooms for? … Like a pregnancy test? Or an HIV test? Or an STD test?"
"And this is the recovery room. Tell us about that."
"When people come here, when women come here, and they're ambivalent about getting an abortion, do you provide counseling? What do you do when that happens?"
McGriff and Camargo were only too happy to comply with Couric's friendly prompting.
After Couric highlighted the metal detector located at the clinic's front door for security, McGriff showed Couric the waiting room, a lab testing room, and, later, the "treatment room" for "surgical abortion service[s]."
"In all of the Planned Parenthoods," McGriff said, "the room is set up pretty much the same."
Generally, the Planned Parenthood staff veered away from the word "abortion" (and Couric didn't say it once), and defaulted to euphemistic terms.
Chiming in at the "treatment room," Camargo pointed to an ultrasound machine that "determines how far the pregnancy is" and thus shows them "what kind of procedure we have to do."
"The patient is taken care of by the gynecologist, that is, during the termination, and by the nurses that are at the bedside," she continued. "Once the procedure is done, then we take the patient out."
McGriff took over from there, by leading Couric into yet another room full of chairs.
"So when a patient is done with their surgical abortion, a nurse will lead them to our recovery room," she said. "Where we're sitting at, actually now, is where our recovery room nurse will sit and monitor the patient until they're ready to go home."
Sounds so very normal, phrasing it like that. Imagine instead if she had described the experience as it really is: "After a doctor uses forceps to pull out dismembered baby parts, the mother sits on a chair over here…"
This Planned Parenthood tour comes after Couric interviewed Planned Parenthood's President Cecile Richards on Tuesday, where she stressed that pro-lifers make it "harder than ever' to work at Planned Parenthood.
Why the sudden interest in Planned Parenthood by Couric? Well, it turns out Couric has been a pro-abortion advocate for a long time – she's just kept it under wraps. LifeNews reported in 2008 that Whoopi Goldberg "accidentally exposed" Couric's abortion support in a Sept. 1997 interview:
"Goldberg embarrassed Couric by mentioning the then-NBC host's participation in a pro-abortion march.

During the interview, Couric asked about Goldberg's book and why she would write on the topic of 'choice' – meaning abortion.

'Well because, you know, when you get out there and you march, because we've marched together,' Goldberg said.

Couric, feigning ignorance, and retorted, 'Nooo. I'm not allowed to do that.'

Goldberg, playing along, with tongue firmly implanted in cheek as she stared upward, 'Oh, no that's right. We have not marched together. It was somebody that looked like you.'"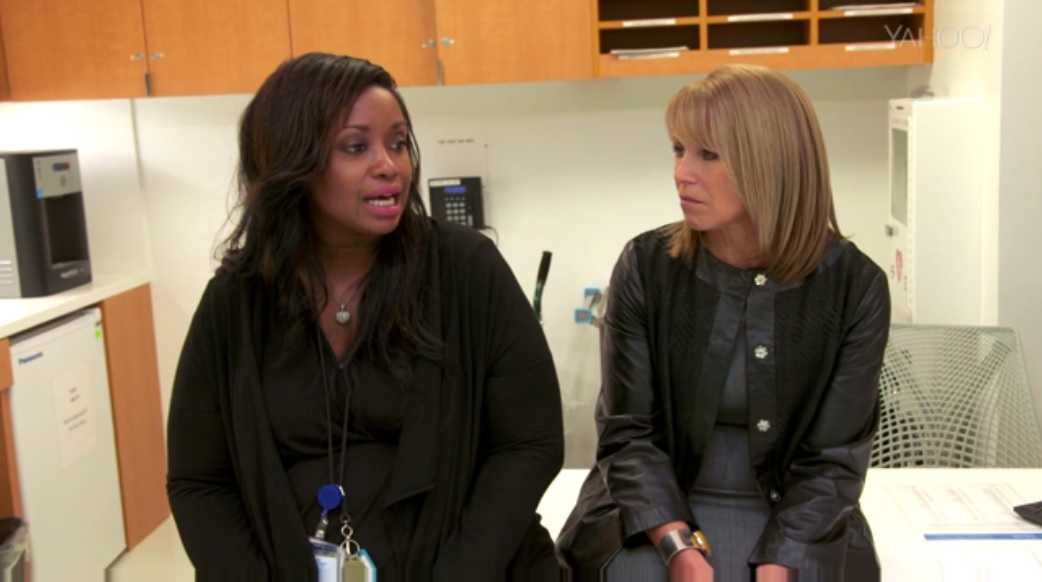 During Couric's report, not once did she bring up the controversy surrounding Planned Parenthood's practice of aborted baby parts after the Center for Medical Progress released undercover videos.
The only mention of that came from Sarah B. Boxer, Couric's producer.
"While nearly 100 percent of the controversy surrounding Planned Parenthood involves it's abortion practices, the group says that abortions account for only 3 percent of the services it provides," she wrote in the piece accompanying Couric's video report. (A misleadingly low number, according to a Washington Post fact-checker.)