The Packers had a really bad day today. Very few things went right as they lost to the Lions at home for the first time since 1991. As it turns out, even the pre-game moment of silence in tribute to the victims of the Paris terrorist attacks went awry.
During the moment of silence, a fan yelled something against Muslims. According to several on Twitter, the fan yelled "Muslims suck!"
The incident prompted Packers QB Aaron Rodgers to address the incident after the game: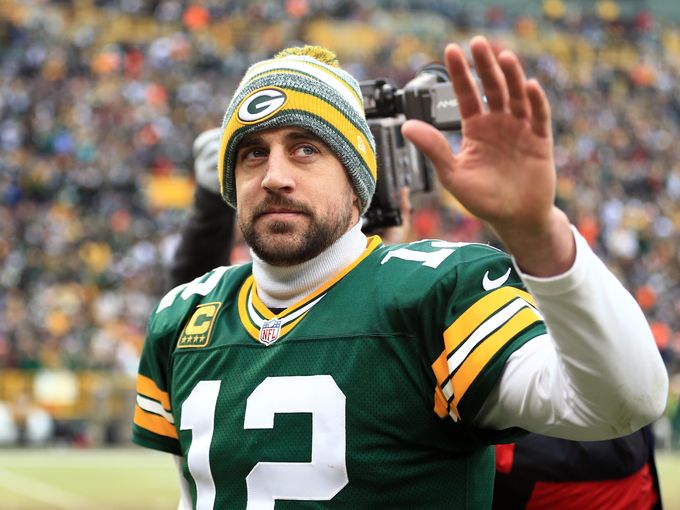 "I must admit, I was very disappointed with whoever the fan was that made a comment that was very inappropriate during the moment of silence," Rodgers said.

"It's that kind of prejudicial ideology that puts us in the position we are today as a world."
The first part of Rodgers comments there are fine. Clearly, if he wants to point out being personally disappointed in someone using that moment of silence to have an outburst like that, he can. That's his right.
But to take it to the next level by then saying that anti-Muslim prejudice is somehow responsible for "where we are today as a world," is beyond ignorant and not supported by any evidence of any kind. After all, where was the prejudice in France, when France brought in thousands and thousands of Muslim migrants over the past several months? And yet Muslims, including migrants, still attacked those who were welcoming them.
Now, if he meant that the prejudice of Muslims towards the rights of others to simply exist as non-Muslims is responsible for "where we are today as a world," then he would really be onto something.
I'm guessing that's not what he meant.