Its funny how the media will never actually practice what they preach. Consider the minimum wage argument. The liberal media has repeatedly endorsed raising the minimum wage to $15 an hour or more. However, in the case of the Huffington Post, at least, theory doesn't apply to reality.
Updated on August 17, Huffington Post announced its Campus Editor-At-Large Program, in an attempt to gather student ambassadors from college campuses from across the country. In the list of "what to expect from the program," nowhere was there any mention of monetary compensation.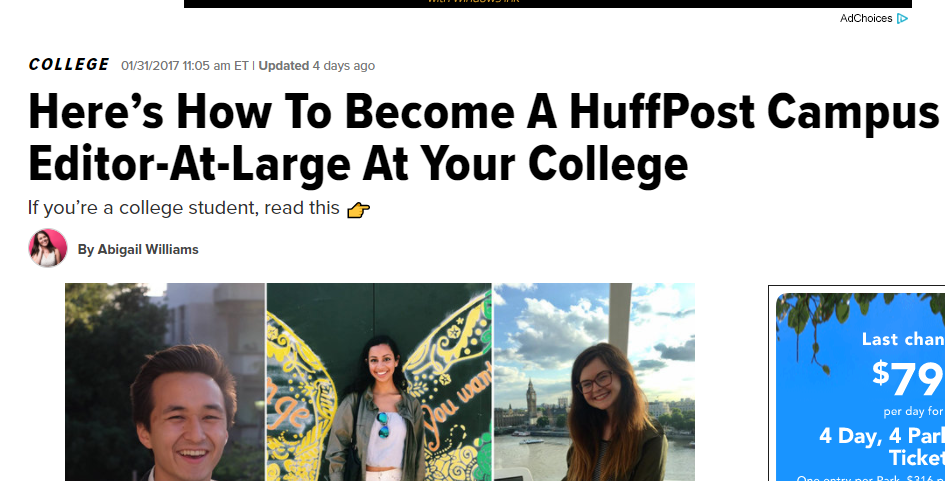 Wow. Coming from the news source that trashes the conservative stance on minimum wage on a regular basis, it's incredible that it won't at least compensate their student writers for their work. Given the multitude of arguments HuffPost has given out for raising the minimum wage (People work more hours! The economy goes up! Look at Seattle!) one would think it would be eager to reap those benefits.
Instead, there is a list of supposed perks:
"Your work will be considered for publication on HuffPost's Contributor Platform.
You'll receive an ambassadors-only newsletter and have the opportunity to curate a HuffPost newsletter.
You'll have the chance to connect with your favorite editors.
You'll have the chance for your work to be considered for promotion on HuffPost's massive social accounts.
You'll get to test drive some of the freshest products and features available to our audience FIRST.
You'll get access to a network of other dynamic, influential campus leaders around the country."
Where's the paycheck? Or at least, where is the compensation? But of course, who cares about money when you can "promote your favorite editors' work, share HuffPost content and introduce your friends to our fun, fresh newsletters and app." It's not like college students are already struggling with debt! And it's certainly not as if hard-working college students are juggling multiple jobs!