Just when you thought the media couldn't get any more profane or irreverent in bashing the patriotic, it got worse. Ryan Murphy's American Horror Story trailer was just released on August 21 on Twitter, and it's horrific.
As promised, the new season, to be aired on FX, called "Cult," addressed the political tensions between Trump and Hillary. The preview showed clowns putting on masks made in the likeness of Trump and Clinton, with Clinton wagging her finger at the screen. But of course, the anti-patriotic America-hating climax of it all was the blood that was poured profusely on the American flag.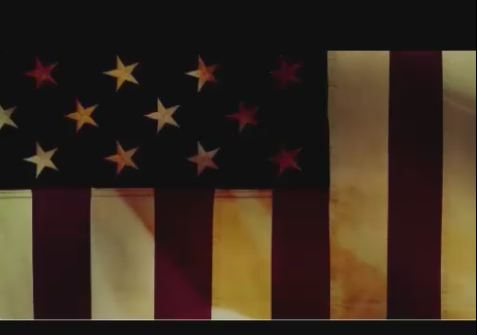 The Hollywood Reporter revealed that the series gives even more of a political spin than promised: "The first 10 minutes will involve the real Trump and Clinton election, though no actors will be taking on the roles. Instead, something terrible happens in the lives of the characters as they are watching the election go down."
Something terrible already happened. Why is American Horror Story promoting complete and utter disrespect towards the American flag? Are the red and white stripes too racist for them? Is there something wrong with having white stars?
The show promises to continue to be disgustingly political, with Lena Dunham being given a guest role on the show for at least one episode.