Amid the turkey dinners, tinsel and twinkle lights the holiday season from Thanksgiving through Christmas is also known for charitable giving — people serve meals to the homeless, donate to food and clothing drives, and provide gifts to children in need.
Americans are a generous lot, outspending all other countries in 2016, according toThe Washington Examiner. While individual giving makes up the majority of charitable contributions, many companies — small and large — also give millions of dollars to all kinds of causes. While the news media is more likely to report on American companies when they are struggling or scandalized, many companies do a tremendous amount of good.
These businesses help their local communities, provide disaster relief in the U.S. and abroad, create educational programs or scholarship funds, assist veterans, cheer up sick children, research diseases and even deliver crucial, time-sensitive medical supplies.
So this Thanksgiving week, here are just 10 examples of how American companies have made serving others a key component of their business.
1. Chick-Fil-A Serves Up More Than Chicken Sandwiches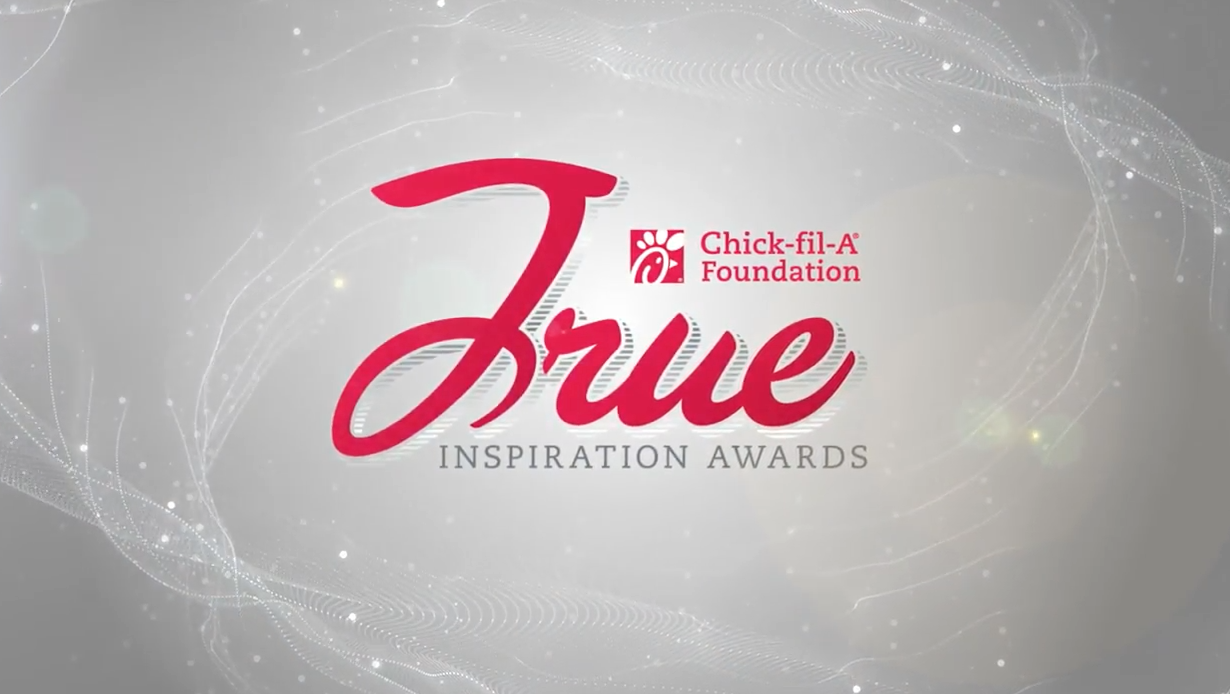 Chicken sandwich makers, Chick-fil-A, founded by S. Truett Cathy, considers service a natural part of what it and every one of its employees is about. According to its website, the company awarded $4.9 million in scholarships in 2017 alone, part of the $46 million in has devoted to scholarships for 41,000 Chick-fil-A team members since 1973. They also negotiate tuition discounts at many colleges and universities.
Individual restaurant managers also look for ways to help others. South Carolina Sen. Tim Scott credits a Chick-fil-A manager with reaching out to him (a customer), becoming his mentor and helping turn his life around when he was flunking high school classes.
The company even has a "Shared Table" program to donate food to groups like the Salvation Army, and a foundation that partners with more than 193 groups in the U.S.
In October 2017, the foundation announced it will help fund a medical clinic for students and their families in Atlanta's M.R. Hollis Innovation Academy.
2. FedEx Delivers Disaster Relief and More
Delivery company FedEx has committed to invest $200 million by 2020 in communities around the world. The goals are to make sure supplies can get to people following natural disasters, improve transportation and road safety, help underserved populations find employment and advance women and minority-owned small businesses.
One of its 2017 efforts, was the donation and delivery of 10 tons of food to Houston following Hurricane Harvey's devastation of Texas. They were just one of the many companies that pledged more than $160 million combined to help the hurricane victims.
The company has also partnered with Basket of Hope charity in Missouri which packs and distributes toys, games and other items to children's hospitals across the U.S. FedEx has provided the logistics and transportation for the donations for at least three years, according to the U.S. Chamber of Commerce Foundation.
3. House Helpers Small and Large: Antis Roofing and Waterproofing, Home Depot
Small businesses and major corporations both help build and repair homes as acts of charity.
In Orange County, California, Antis Roofing and Waterproofing is a small roofing company with a big heart.
Since donating its first roof to a needy family in the early days of the business, to partnering with Habitat for Humanity of Orange County to provide all their roofs beginning in 2009, the small business is passionate about helping others. Antis also gives to Alzheimer's Orange County, Pediatric Cancer Research Foundation, Fight for Lexi, Valiant Women of Mission Hospital and Leukemia Lymphoma Society.
In 2017, the U.S. Chamber of Commerce Foundation named Antis Roofing and Waterproofing the "Best Corporate Steward" for small and mid-sized businesses.
Similarly, the world's largest home improvement retailer, Home Depot, uses some of its profits and skills to help others, especially veterans. The Home Depot Foundation has national partnerships with 19 different charitable organizations including the American Red Cross, Habitat for Humanity International and Meals on Wheels in order to help deliver relief following disasters and build and repair homes.
The company employs many former service members so it isn't surprising they focus on helping older veterans maintain independent living as part of a partnership with Meals on Wheels America through the Helping Homebound Heroes program. They also work to alleviate veteran homelessness.
In September 2016, the company's foundation announced a pledge to increase its giving toward veterans-related causes by a quarter of a billion dollars by 2020.
4. Furniture Retailers, Grocery Stores and More Help Harvey and Irma Victims
From small turkey farmers, to huge corporations, businesses pitched in to help the victims of the multiple hurricanes that struck the U.S. in 2017, causing especially serious damage in Texas and Florida.
In Houston, local furniture retailer "Mattress Mack" Jim McIngvale became a symbol for businesses doing good. He touched hearts and became a national news sensation by taking people in after they were displaced by flooding, using his furniture showrooms as emergency shelters. He also sent trucks to rescue stranded individuals and fed his showroom guests for free.
But he wasn't alone, as realtors, grocery stores, farms, truckers, and numerous companies donated goods and services to people in affected regions.
5. UPS Drone Partnership Helps Get Medical Supplies to Rwandans to Save Lives
Everyone knows the big brown trucks of UPS deliver packages around the world, but UPS is also working to deliver better health to Rwandan women — especially new mothers. The project is in conjunction with California-based drone company Zipline and vaccine fund Gavi.
In 2016, Recode reported that Rwanda has a medical drone delivery network thanks to that partnership. Health care workers request drop-offs via text message, and drones deliver blood, plasma and time-sensitive medical supplies to hard to reach Rwandan communities.
Rwanda's government pays for the service, but UPS donated shipping for the equipment as well as giving more than $1 million to the project.
The Chamber of Commerce foundation named UPS the 2017 winner of its corporate citizen award in the best health and wellness category for its results. The Chamber Foundation said the drone network successfully made more than 1,400 medical deliveries and met 100 percent of hospital demand for supplies and helped reduce maternal mortality in a country where postpartum hemorrhaging is the leading cause of death for new mothers.
In September 2017, UPS launched a pilot program with the American Red Cross and drone maker CyPhy Works using drones to assess damage after natural disasters like Hurricanes Harvey and Irma.
6. Motorola Helps Students, First Responders and More
Technology company Motorola, founded in Chicago in 1928, established its charitable foundation in 1953. Now a global company, it works to help in many communities around the world and continues to serve in Chicago.
In 2016, alone the foundation awarded $9 million in grants including funding for STEM (science, technology, engineering and math) education programs and innovation for first responders to improve public safety.
It supports a Chicago Vocational Career Academy mentorship program between its employees and students and supports a group in Washington, D.C. which that conflict training to police to reduce violence and complaints against police, among many other things. They also partner with relief organizations to assist in disaster response.
7. Boeing Gives Millions to Help Veterans Transition to Civilian Life
The United Service Organizations (USO) has a program to help people leaving the military reach their personal and professional goals as civilians.
In October 2017, Boeing announced it would provide additional support to that USO program with a $5 million multi-year gift, according to Philanthropy News Digest. The Boeing website indicates the company is committing more than $25 million overall to veterans programs over the course of three years.
Even that was just a small portion of the company's community engagement efforts which topped $1 billion in the last decade including investment in education (especially STEM), disaster relief and workforce preparation for high schoolers.
8. American Express Helps Preserve Historic Sites
Finance company American Express focuses its corporate giving in three areas: historic preservation, leadership development and community services.
Its historic preservation efforts led to creation of the Partners in Preservation program in 2006 — a partnership of the National Trust for Historic Preservation and American Express. This year, they awarded $1.5 million in grants for eleven historic "Main Street" projects around the country including Casa Grande, Arizona, Los Angeles, California, Greensboro, N.C., Cincinnati, Ohio, according to Philanthropy News Digest. American Express will also give another combined half million to 25 non-profits focused on preservation.
Through Partners in Preservation, $19 million has been directed toward preserving America's historic and cultural sites. American Express has also spend millions more to preserve sites internationally.
9. Parent Company of Kleenex and Huggies Fights Malaria
Kimberly-Clark is the company that owns well-known brands including Kleenex, Scott Tissue, Huggies diapers and Kotex. It also has a charitable foundation established in 1952 with the goal of being a "good employer, good neighbor and to support causes that provide essentials for a better life."
One of several partnerships formed by the foundation is with Malaria No More. Since 2014, its financial support has helped Malaria No More reach educate millions about the danger of malaria and provide treatment to tens of thousands affected by the disease.
The foundation also donates its own products, supports the Boys and Girls Club of America, matches millions of dollars of giving by its own employees to charitable groups, runs a scholarship program for students of U.S. and Canadian Kimberly-Clark employees and partners with several environmental groups.
10. Best Buy Makes Sure Underserved Teens Get Tech Education
Electronics retailer Best Buy sees technology as a way to improve lives. That's why its foundation provides grants to local and regional groups that help teens get the technology skills they need for the future.
They also partner nationally with several organizations. Some of those national partners are the Digital Youth Network, Girls Who Code, Common Sense Media, Cyber Seniors and Youth Radio.
In October 2017, Philanthropy News Digest that the company would spend $30 million more over the next three years to increase the number of Teen Tech Centers (TTC) locations from 11 to more than 60. TTC's are hosted by non-profits but financially supported by Best Buy.
"Our next generation faces a future that puts them squarely in the middle of a technology revolution. Yet, millions of these young people aren't getting the support they deserve to make the most of their potential," said Laura Bishop, Best Buy's chief corporate responsibility and sustainability officer.
PND also reported that the company would expand grants to tech-related education and an internship and mentoring program too.