By NB Staff | September 28, 2008 10:49 AM EDT
Although this thread is dedicated to today's NFL lineup, we certainly can talk about some of yesterday's surprising upsets in college football...even if it does stir up some trouble. :-)
That said, last week's introductory Pigskins and Politics column by Joe Concha was very well-received. 
As such, below the fold are Joe's views on last week's surprises, as well as a preview of today's festivities. Enjoy: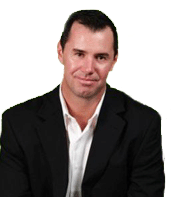 Pigskins and Politics: Week 4 Preview
Joe Concha
The 2008 NFL season has had the kind of unpredictability reserved for your average Presidential race. In our let's-go-back-in-time segment, imagine if I told you the following three weeks ago:
The Dolphins would beat the Pats by more than three touchdowns in New England without Chad Pennington throwing a TD pass.
The Chargers would be considered the best team in the AFC...at 1-2.
The Bills would be 3-0 and wear three different uniforms in the process.
The Rams would be 0-3 and be on track to be the worst team of all-time.
Vince Young would contemplate retirement.
John Carney, who should be contemplating retirement at 44, is leading the league in scoring. 
There would only be 2,479 jokes about new Miami coach Tony Sparano and James Gandolfini and/or Paulie Walnuts.
Keith Olbermann and Matt (31-84) Millen would be fired in the same month. The shame for football fans is that the firing was from Keith's anchoring duties of debate and election-night coverage on MSNBC and not from NBC's Football Night in America pre-game show (which now has a larger cast than any offense in football).
But you have to hand it to KO...even he could spin getting publicly demoted into a positive thing on Letterman:

"I'm actually going to be on more than I was previously and I can say what I think, explained Olbermann, who seems to forget that saying what he thought even when being an objective anchor kicked him down the a few flights of stairs on the MSNBC food chain. Olbermann continues, "Rather than sitting there saying, 'now here's more from such and sum over there.' Basically I can sit there and between appearances eat ice cream."
Eating ice cream appears to be a daily part of KO's diet. On air, between the orange makeup and stealing Ashleigh Banfield's glasses, Keith looks fairly fit for a guy who will be turning 50 in a few months. But various sources tell me he should be covering the NHL instead of the NFL, only because his body is roughly the size and shape of the Stanley Cup.
Speaking of orange, good to see Denver wear their orange duds last week. But without the royal blue helmet with the "D" on it and the roller derby numbers on the newer version instead of those classic solid block numbers, talking about them becomes like that conversation between Sharon Stone and Michael Douglas in Basic Instinct:

Catherine Tramell (Stone): Do you have any coke? I just love coke with Jack Daniels.

Nick Curran (Douglas): I have a Pepsi in the fridge.

Catherine Tramell: But it's not really the same thing. Now, is it?

Nick Curran: No, it's not.
Just call what Denver wore last week the Pepsi uniforms. They're really not the same thing, are they? And the crime happened just a few blocks from the Pepsi Center. 
Who knew that Tom Coughlin and Sarah Palin had so much in common? She cleans house within her own party in Alaska; he cleans house within his own team.
First Tiki retires, and let's just say Coughlin wasn't drunk dialing Barber at the Today show when they were 0-2 last year begging him to come back.
Then Shockey, the purported heart and soul of the team, gets hurt toward the end of last season. And I don't know if you heard, they won the whole damn thing without him. Now Jeremy is in a familiar place (not playing while recovering from injury) in New Orleans while the Giants are off to their best start since George H.W. Bush was President. 
And then to top it all off, Plaxico Burress, always a pain-in-the-ass everywhere he's played, is suspended for a game and fined six figures for missing practice and not telling anyone.
If only they can fine members of Congress the same amount each time they vote "present". Let's just say that Obama, Barack wouldn't exactly be a first round pick in most fantasy football leagues, but they could bring him in to do the postgame speech where he can pick out everything that went wrong without offering any real gameplan for fixing the problem.
So we're used to seeing all of these sports reporters pontificate about everything and anything on ESPN, because, you know, they have their noses to the grindstone on the pulse of certain teams and their fans. But it seems the whole "reporter" part of the equation is no longer part of the prerequisites to be a certified blowhard on the Worldwide Leader in Sports.
Let's review:
Jay Mariotti: Formerly of the Chicago Sun Times as of August 2008
Currently: Unemployed in the writing profession
Yet...still appears daily on ESPN's Around the Horn, a show based on sports reporters from around the country yelling at each other about hot topics of the day.
Dan Le Batard: Formerly of the Miami Herald as of May 2008
Currently: Unemployed in the writing profession
Yet...still appears on ESPN's Pardon the Interruption as a fill-in host.
This despite his announcement that he will be taking a yearlong sabbatical from his media responsibilities...which, of course, doesn't count if it means being the least-liked person on television since that Billy Walsh character who nearly destroyed Entourage.
Michael Kay: Formerly of the New York Daily News as of sometime in 1993
Currently: Making an argument to the three people still watching him do play-by-play on the Yankees Sports and Entertainment Network (known here in New York simply as "YES") that the Yankees would win the World Series if they made the playoffs this year (as he predicts every season around this time) if they actually made the postseason.
Yet...appears on a show called The Sports Reporters despite not having been an actual sports reporter for the last 15 years.
The dream used to be to simply be a sports reporter. Now it's just a stepping-stone to bigger things in being a television star.
And actual talent on-air isn't even required anymore.
Week 4 not-for-profit predictions:
Chiefs +9.5 over Broncos
Bengals -3.5 over Browns
Jaguars -7.5 over Texans
Jets -1 over Cardinals
49ers +5 over Saints
Panthers -7 over Falcons
Titans -3 over Vikings  
Packers +1 over Bucs
Rams +8 over Bills
Chargers -7.5 over Raiders
Cowboys -11 over Redskins  
Bears +3 over Eagles
As some NewsBusters readers will tell you from my performance last week, just go opposite and you could buy a bank like WaMu on Tuesday.
Enjoy the show!
Joe Concha is a weekly contributor to NewsBusters. Email questions or comments to joeconcha@yahoo.com.