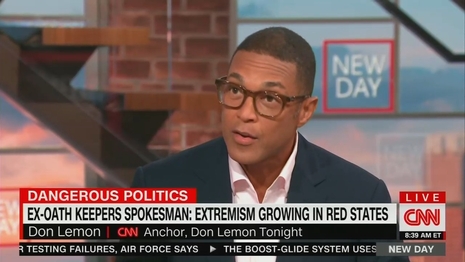 CNN host Don Lemon appeared on their morning show to rant about how Republicans are "very dangerous to our society" and "we have to acknowledge that. We have to acknowledge that as Americans, we must acknowledge that as journalists, because if we don't we're not doing our jobs." Lemon should put on a pink knitted hat and be an activist.
We also discuss how Morning Joe touted an all-female show on Broadway called POTUS honored the First Lady character as the one who should be president, and then "the audience literally in the middle of the show rose to their feet, turned towards Hillary and applauded her for like for over a minute, which is a long time in the theater."
If you subscribe to Disney Plus, "history" has arrived -- the first live-action transgender character in their Raven-Symone show. Enjoy the podcast below or wherever you listen to podcasts.