People magazine's latest issue lands on Donald Trump with both feet – but it went to press before People staff Natasha Stoynick accused Trump of sexual harassment. It carried a three-page article headlined "Trump's Trouble With Women: Inside His Shocking Behavior." This is the same magazine that has promoted Huma Abedin three times, as her husband Anthony Weiner exhibited shocking behavior toward women.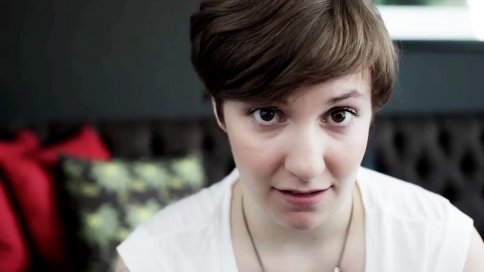 The latest article by Sandra Sobieraj Westfall ends with HBO star (and major Hillary booster) Lena Dunham:
Whether "just words" or something darker, Trump's talk may cost him at the polls this time. "A lot of women feel this in their bodies," says actress Lena Dunham, who is campaigning for Clinton. "Because what he's describing is an experience so many women have had – being touched against our will and treated like objects."
Westfall wasn't about to recall how in January, the New York Times reported Dunham also had problems with Bill Clinton treating women like objects:
But at an Upper East Side dinner party a few months back, Ms. Dunham expressed more conflicted feelings. She told the guests at the Park Avenue apartment of Richard Plepler, the chief executive of HBO, that she was disturbed by how, in the 1990s, the Clintons and their allies discredited women who said they had had sexual encounters with or been sexually assaulted by former President Bill Clinton.
Apparently, she's pushed all of that our of her mind, like most feminist hypocrites.
People assumed this would ruin Trump at the polls, something that may not happen. The Washington Post's latest poll – taken after the supposedly fatal release of the Trump sex-talk tape – showed Trump only trailing by four points. But People's subhead said "A lewd 2005 recording sends revolting Republicans defecting in droves. Is presidential nominee Donald Trump's degradation of women really 'just words'?"
Oddly, Westfall suggested that among the "revolted" Republicans at Trump's behavior was Arnold Schwarzenegger – and Westfall wouldn't note that the liberal Los Angeles Times found women who accused Arnold of pawing at them at another politically convenient time – his first governor's race in 2003.