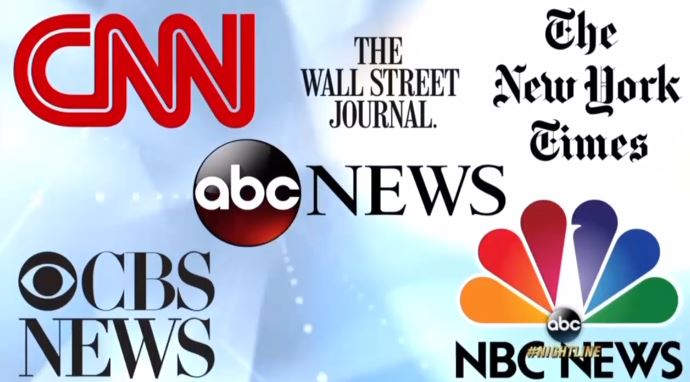 In an online column about the mainstream media, The Washington Post's Erik Wemple on Friday conceded that claims of liberal media bias have "documentary backing." Wemple reported on efforts by New York Times editors to make their paper more diverse, though not necessarily ideologically changed.
In the Wemple story, the Media Research Center's Tim Graham explained why it's easier for Democrats to deal with like-minded journalists: "Conservatives and Republicans know this: It's a lot easier for a Democrat to go out and face a room of 96 percent Democrats than it is for a Republican president to go out and face a room of 96 percent Democrats."
Wemple conceded that there is evidence for a liberal agenda:
The characterization of mainstream media newsrooms as left-leaning hives indeed has documentary backing. Some of the research is narrow and entertaining: In 1990, for example, Washington City Paper — then under the leadership of current Politico media critic Jack Shafer — found that Tony Kornheiser, then a sports columnist for The Washington Post, was the only registered Republican among a sampling of 49 top editors, reporters and columnists at the newspaper. And Kornheiser was a RINO. "I don't think the Republican Party would claim me," Kornheiser told reporter Christy Wise, adding that he and his wife had registered with different parties so that they could receive mailings from both sides. Upon further reflection, he deemed his party affiliation a "mistake."

The Pew Research Center in 2004 undertook a nationwide survey of 547 local and national reporters, editors and executives. The result? Thirty-four percent of national press identified as liberal, as opposed to 7 percent conservative ("moderate" was the largest category). Liberal identification among national press types had shot up from 22 percent in 1995.

...

A 2014 study under the "American Journalist" banner found that 28 percent of 1,080 surveyed U.S. journalists claimed to be Democrats, as opposed to 7 percent for Republicans.
<<< Please support MRC's NewsBusters team with a tax-deductible contribution today. >>>
In case you wondered, the New York Times will not be striving for ideological diversity:
As part of its plan for the coming years, the New York Times cites a need for more newsroom employees "from outside major metropolitan areas." Such a move might ramp up the presence of conservatives at the paper. Dean Baquet, the newspaper's executive editor, told the Erik Wemple Blog that when he worked for the New Orleans Times-Picayune decades ago, he had "no question in my mind that there were more conservatives" than in a big-city newsroom.

Its leadership, however, will not be asking specifically about the political orientation of recruits. "I think we absolutely do not look for a political litmus test for people in either direction," Joe Kahn, managing editor of the New York Times, told the Erik Wemple Blog in September. "The diversity challenge for us is to find a range of skills and including people who can understand and write persuasively about all aspects of American politics and society."