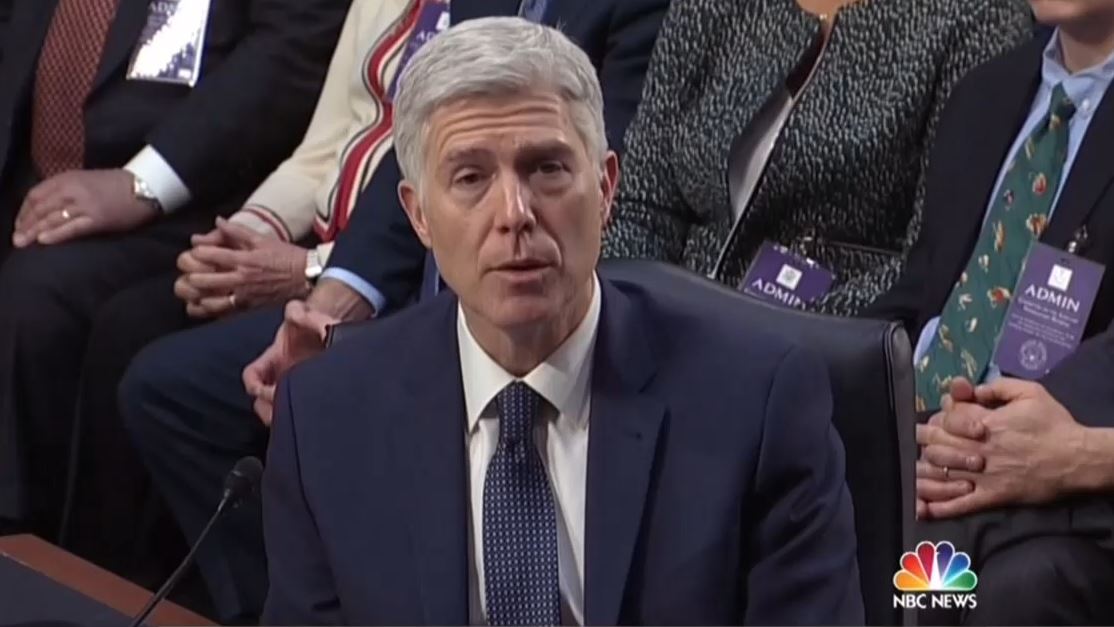 Providing cover for the Democratic Party's unpopular decision to filibuster Supreme Court nominee Neil Gorsuch, on Thursday, NBC's Today skipped the network's own new poll showing 54% of Americans opposed Democratic efforts to block a Senate vote on the judge. The findings were posted on NBCNews.com at 6 a.m. ET, one hour before the morning show began.
The NBC News/SurveyMonkey poll found that 54% of Americans thought Senate Democrats should allow a vote on Gorsuch, while only 37% were in favor of liberal lawmakers blocking the nominee. 84% of Republicans and 54% of independents supported a fair up or down vote for Gorsuch, while only 31% of Democrats did.
The March 24 broadcast of Today featured White House Correspondent Kristen Welker admitting that Gorsuch had made it through his confirmation hearing "unscathed," but still attempted to justify Democrats' filibuster push since they were "still angry over Republicans' refusal to give President Obama's Supreme Court pick, Merrick Garland, a hearing."   
Now that the evidence shows that Democrats are in political hot water over their partisan obstructionism, NBC is suddenly silent on the matter.  
On Wednesday, a new Politico poll showed a plurality of voters, 44%, thought Gorsuch should be confirmed as the next Supreme Court Justice, while only 23% objected. However, as Mediaite's Matthew Balan pointed out, Politico buried that finding in its write-up about the survey.