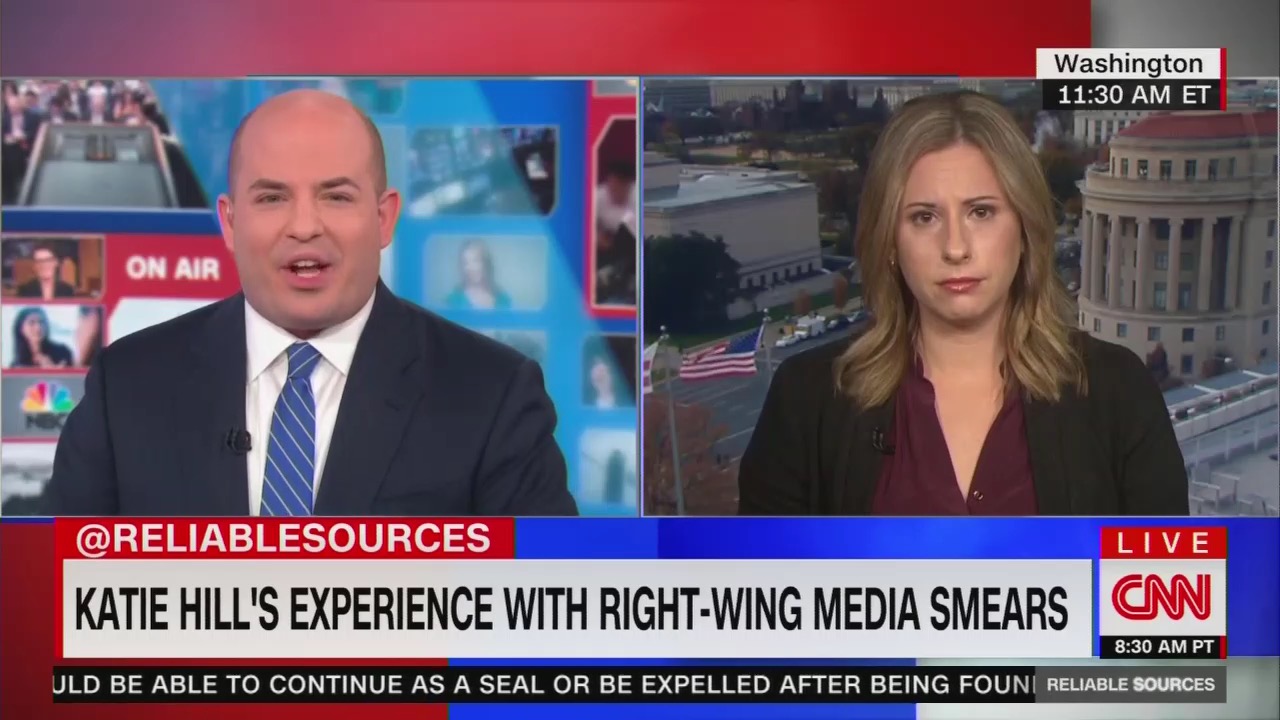 CNN host Brian Stelter and his network go after Fox News, constantly, claiming their hosts and analysts are cronies working for President Trump. But Stelter has been caught in his own conflict of interest predicament.
The Reliable Sources host, along with two of his reporter colleagues, was seen at a party with disgraced former Democrat congresswoman, Katie Hill in New York over the weekend, according to Page Six. This, after Stelter has had Hill on his show and his network has worked overtime to try to rehabilitate the Democrat's tarnished reputation.
Page Six's Oli Coleman reported Saturday that Stelter and CNN senior media reporters Oliver Darcy and Vicky Ward were seen attending a book signing party for the Daily Beast's Lachlan Markey and Asawin Suebsaeng. Markay and Suebsaeng have written a less than flattering book about the Trump administration and were also guests on Stelter's show promoting said book. Hill was also in attendance with rumored boyfriend, Playboy reporter Alex Thomas.
Last November, Stelter had Hill on his show so he could label her a victim of "right wing media smears" in a sympathetic interview where he asked her if it was "an out of body experience" to be "called names" by Fox News personalities.
Besides trying to rehab Hill's reputation on Stelter's show, CNN also tried to push Hill's gender discrimination narrative with puff pieces defending her on their website.
Stelter's attendance showcases just how involved the media is with the Democrat party. Just like in 2018 when CNN host Don Lemon was seen palling around with Michael Avenatti, CNN journalists seem to run in the same social circles as the Democrats and liberal activists that they report on supposedly, objectively.
Revealing even more of the media's sliminess, RedState also discovered that Hill's new rumored reporter boyfriend appears to have deleted tweets he had sent about Hill's sex scandal.