According to Politico, NBC News President Deborah Turness had another public relations snafu fall into her lap this week, but this one was self-inflicted as she told a group of Hispanic lawmakers (i.e. Democrats) that illegal immigrants were "illegals" and later flopped in trying to speak in Spanish to show them that she's committed to diversity at NBC.
In a meeting originally intended to discuss NBC's decision to go forward with Donald Trump hosting Saturday Night Live on November 7 despite Hispanic groups urging NBC to remove Trump, the respectful meeting ended up being described by Politico as "contentious."
Reporters Lauren French and Hadas Gold explained:
Hispanic lawmakers hoped a meeting with top executives from MSNBC and NBC News Wednesday would smooth over hard feelings from Donald Trump's appearance on "Saturday Night Live." Instead, it had the opposite effect.

NBC News President Deborah Turness committed a major blunder — as far as the Hispanic lawmakers were concerned — when she described undocumented immigrants as "illegals," a term that many in the Latino community find highly offensive.

Turness was describing NBC's integration with their Spanish-language network Telemundo, which included coverage of Pope Francis' visit to the U.S. and his interaction with a young girl who was afraid her parents would be deported because they're "illegals."

"I'm going to stop you right there. We use the term undocumented immigrants," Rep. Juan Vargas (D-Calif.) interrupted.

Turness apologized.
<<<Click on the image below to help us with your tax-deductible gift>>>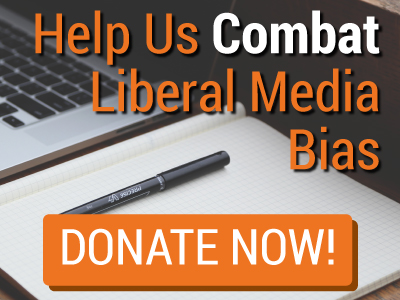 <<<Thank you for your support!>>>
The gathering "only got worse from there" as Turness attempted to speak Spanish to those gathered to show her compassion for Latinos, it certainly didn't end up that way:
"We love the Hispanic community...Yo hablo español," Turness said, according to lawmakers present.

But that didn't go over well with lawmakers, some of whom left irate. Six Hispanic Caucus members and additional aides who were in the meeting said the members came to the meeting wanting NBC executives to address diversity hiring and the Trump appearance.
Also at the meeting, the two sides went over NBC's decision to publically announce on Thursday that MSNBC/Telemundo anchor Jose Diaz-Balart will now also serve as both a panelist on NBC's Meet the Press and part of a rotating anchor team for the Saturday edition of NBC Nightly News.