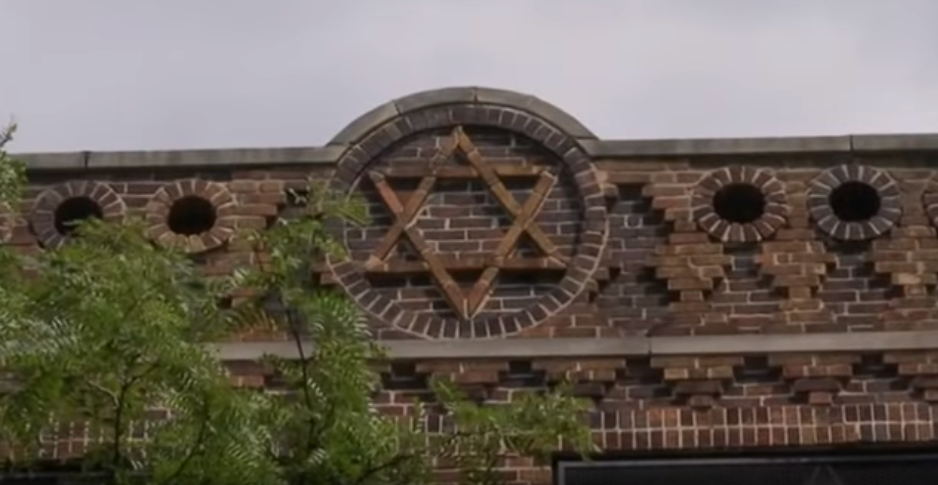 A classic religious double standard -- the New York Times vastly disparate treatment of Orthodox Jewish schools, or yeshivas, versus Islamic ones came into focus in Tuesday's edition, "Do Students in Yeshivas Learn Secular Subjects? Inquiry May Settle Issue." The online headline was harsh: "Do Children Get a Subpar Education in Yeshivas? New York Says It Will Finally Find Out."
Reporter Eliza Shapiro was damning in her critique of the Jewish private schools for not teaching secular subjects.
In parts of New York City, there are students who can barely read and write in English and have not been taught that dinosaurs once roamed Earth or that the Civil War occurred.

Some of them are in their last year of high school.

That is the claim made by a group of graduates from ultra-Orthodox Jewish private schools called yeshivas, and they say that startling situation has been commonplace for decades.

Over three years ago, Mayor Bill de Blasio's administration opened an investigation into a lack of secular education at yeshivas that serve about 57,000 students in the city, but the probe essentially stalled almost as soon as it began. The reason, advocates say, is the city's politicians, including the mayor, are fearful of angering the Orthodox Jewish community that represents a crucial voting bloc in major elections.

Then the state stepped in with the most significant action yet in the probe. MaryEllen Elia, the state education commissioner, released updated rules on Nov. 20 dictating how nonpublic schools like yeshivas are regulated and what students in those schools should learn, with consequences for schools that do not comply.

....

The city's yeshiva probe began in 2015, after Mr. Moster's group filed a complaint claiming that scores of students -- boys, in particular -- graduate from ultra-Orthodox yeshivas unprepared for work or higher education, with little exposure to nonreligious classes like science and history. Instead, some yeshiva graduates say, students spend most school days studying Jewish texts. Younger boys sometimes attend about 90 minutes of nonreligious classes at the end of the day, a city report found.
Keep the bolded sentence above in mind.
Though complaints about academics have focused on New York City's yeshivas, the guidance applies to all nonpublic schools in the state, which has raised alarm bells for other groups.

"We remain gravely concerned over the process, which will likely lend itself to an inconsistent and subjective review of many schools," Jim Cultrara, the director for education at the New York State Catholic Conference, said in an interview.
Shapiro painted Orthodox Jewry in New York City as an entrenched behemoth.
Still, enormous obstacles remain for those who want the city to shine a spotlight on yeshivas.

Few if any politicians in Albany or downstate are willing to anger the Orthodox political establishment. Urgent problems in the city's 1,800 public schools -- including ballooning student homelessness and entrenched racial segregation -- will take precedence over issues in religious schools that the city does not run.
But the paper's past treatment of Islamic schools that teach only the Koran is far different, waving way concerns about lack of secular education. In 2006 the paper ran a puff piece by Michael Luo on a Muslim center in Queens, under a jaunty headline, "Memorizing the Way to Heaven, Verse by Verse."
The school was teaching young Muslims the Koran -- and nothing else -- for up to three years, with Luo lamely noting as an aside that "the school may be inadvertently running afoul of state law." But he waved the concern away: "Several parents said they were not worried about their children falling behind because they are smart enough to make up the academic work. Some students from the class have, in fact, gone on to the city's best high schools, parents and school officials said." No condemnation or judgment here.
Predictably, the Times wasn't nearly as sympathetic to a Hebrew school in a 2007 report by Abby Goodnough, "Hebrew Charter School Spurs Dispute in Florida."
The religious double standard even shows in the paper's treatment of religion-based swimming pool controversies involving gender-separated swimming times, one involving Hasidic Jews, the other Muslims.
The Hasidic Jewish community was harshly, even offensively attacked in an editorial for bringing "a strong odor of religious intrusion into a secular space" and their swimwear mocked as "prudish." Yet a similar effort for Muslims in Toronto was celebrated in a news story as providing "a rare bit of 'me' time treasured by many of the neighborhood's Muslim residents."