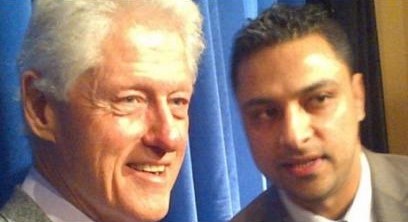 A Democratic aide is arrested while attempting to flee the country, ultimately pled guilty to felony charges, and an investigation found that he violated numerous standards of conduct imposed on House employees. 
Sound like a news story?
In the two days since former Democratic House IT aide Imran Awan pleaded guilty to bank fraud, no broadcast news outlet has bothered to report on the story. This lack of coverage reflects the media's historic disinterest in case.
ABC and NBC have never reported on Awan, making CBS the sole major news network to have acknowledged the story since the federal investigation into his conduct as a House staffer became public in February of 2017. The only attention that CBS paid Awan was on July 26 of 2017, in the form of a 38-second news brief on CBS This Morning. The report mentioned that Awan had been arrested at Dulles Airport while attempting to leave the country.
Cable news has displayed a similar lack of interest. CNN has dedicated four minutes and 47 seconds to Awan across three separate stories, the bulk of which came from a July 27, 2017 segment on The Lead with Jake Tapper. An examination of all MSNBC shows for which there are Nexis transcripts yielded no coverage. That analysis included all shows airing between 5:00 p.m. and midnight.
By comparison, back in 2014, broadcast network news spent more than 14 minutes over the course of two days on mid-level Republican congressional staffer Elizabeth Lauten. The breathless reporting centered around a leaked private Facebook message in which Lauten had criticized the Obama daughters for being "under-dressed" at the annual Thanksgiving turkey-pardoning ceremony.
Based on the current numbers, Lauten, a Republican, received 22 times more network attention for sending a private Facebook message than Awan, a Democrat, has for committing a felony.  
While Awan was found guilty of bank fraud, the investigation into his behavior as a House employee determined that he had also violated "House IT internal controls," which would have resulted in "administrative action" against him, had he still been employed.
Liberal print media have attempted to spin this finding into a non-story. On Tuesday, The Washington Post published a piece titled, "Conspiracy theories on ex-congressional IT staffer debunked in plea deal," which triumphantly mocks the attention that conservative media have given Awan. The reluctant admission that Awan was in fact in violation of House rules is buried three-quarters of the way into the article, contained within a single sentence-long paragraph.