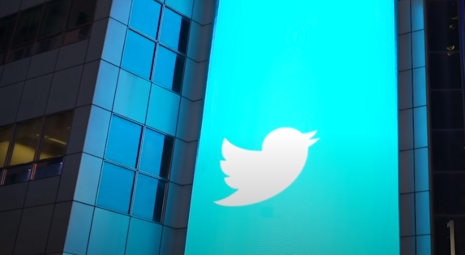 Twitter, ever the hypocritical platform, appears to have taken on the facade that it cares about free speech in a lawsuit against Attorney General of Texas, Ken Paxton. 
Twitter has filed a lawsuit against Texas Attorney General Paxton for allegedly violating the platform's "First Amendment rights." 
Paxton issued civil investigative demands (CIDs) to Google, Facebook, Twitter, Amazon Web Services and Apple. The CIDs followed the suspension of former President Donald Trump from multiple social media platforms and the purge of Parler from Amazon Web Services and Apple and Google's app stores.
In the IDs, Paxton "[asked] the companies for their policies and practices regarding content moderation and, more specifically, for information related to Parler, a social media application recently terminated or blocked by Google, Amazon, and Apple," according to a Jan. 13 press release.
Twitter claimed in the lawsuit that it "cannot practically make every aspect of its content moderation practices public because some confidentiality is vital to the effective functioning of its platform."
Twitter even claimed that Paxton's investigation was "imposed as punishment for its speech," and whined that the platform "[was] already being forced to weigh the consequence of a burdensome investigation every time it contemplates taking action based on a rules violation by a user that AG Paxton favors."
Twitter's apparent newfound appreciation for the First Amendment had a hint of irony given its disregard for the free speech rights of conservatives on the platform. Just last week, former Speaker of the House Newt Gingrich said that Twitter had suspended his account after he tweeted "that having illegal immigrants come in without any controls is a public health issue in the time of COVID." 
Twitter's platform clearly has had little issue leaving up blatant Chinese propaganda, or tweets from Iran's Ayatollah Khamenei that call for "firm, armed resistance" against the Jewish people. Meanwhile, the platform had censored then-President Donald Trump 625 times between May 2018 and January 2021, but it had not censored then-Democratic presidential candidate Joe Biden at all during that time.
Conservatives are under attack. Contact Twitter at (415) 222-9670 and demand that Big Tech be held to account to mirror the First Amendment while providing transparency, clarity on "hate speech" and equal footing for conservatives. If you have been censored, contact us at the Media Research Center contact form, and help us hold Big Tech accountable.