Allegedly, Google did everything it could within its power to help Hillary Clinton win in 2016. It didn't work. So did it happen?
Dr. Robert Epstein testified at a Senate hearing in July that Google had helped influence 2.6 million votes in favor of Hillary Clinton in 2016. On August 19, Hillary Clinton slammed his study, claiming it had been "debunked." Epstein, a Clinton supporter, responded with his first ever "twitter storm," in essence factually disarming Clinton's comment. He tweeted, "Hillary Clinton told blatant lies about me today."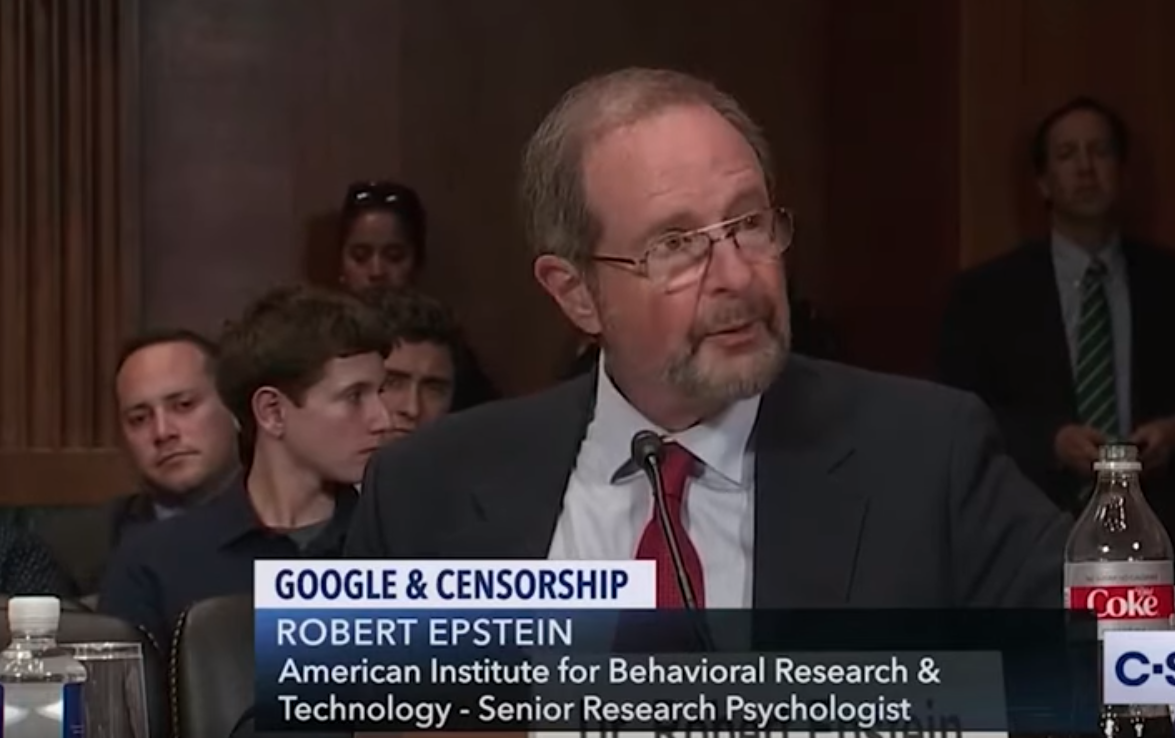 President Donald Trump tweeted, "Wow, Report Just Out! Google manipulated from 2.6 million to 16 million votes for Hillary Clinton in 2016 Election! This was put out by a Clinton supporter, not a Trump Supporter! Google should be sued. My victory was even bigger than thought!"
Clinton tweeted a response to President Donald Trump's tweet, saying "The debunked study you're referring to was based on 21 undecided voters. For context that's about half the number of people associated with your campaign who have been indicted."
Clinton was referring to a CNN piece, published August 19, which stated that Google said that Epstein's analysis was "inaccurate." In an official statement, Google said "This researcher's inaccurate claim has been debunked since it was made in 2016. As we stated then, we have never re-ranked or altered search results to manipulate political sentiment."
Google then cited the opinions of two academics who disagreed with Epstein. The issue is that in the world of academic studies, one can always find two academics to either agree or disagree with you. That's not a litmus test for accuracy or truth.  
Epstein started his tweet thread by saying that although he and his family have been Clinton supporters for years, she should be "ashamed of herself." He referenced the Google money that her 2016 campaign depended on, saying, "#Hillary has long depended on #Google for both money & votes. Her largest donor in 2016 was Alphabet/Google. Her Chief Technology Officer during the campaign was Stephanie Hannon, a former Google exec."
He emphasized that 96 percent of political donations from Google went to Clinton's campaign. Epstein also pointed out that Eric Schmidt, former Google CEO, informally advised President Barack Obama's campaign. Google shifted 2.5 million votes in the 2012 election, according to Epstein. 
Epstein also defended the integrity of his work, which Clinton dismissively referred to as a "debunked study." He asked, "If my work has been "debunked," why was it included in a volume just published by #Oxford U.? Why have I been invited to speak about it at prestigious venues worldwide: #Stanford U., #Yale Law School (where both you & Bill went), even our #Senate."
He then cited a piece written by actor Chuck Norris for WND, which expressed concern over the information Epstein gave the Senate in July.