Apple CEO Tim Cook offered his endorsement to Apple employees who were marching in the San Francisco Pride Parade on Sunday.
In a tweet, Cook, who famously came out as gay in 2014, wished march participants a "Happy Pride":
Lisa P. Jackson, the vice president of Environment, Policy, and Social Initiatives at Apple shared photos of herself and other Apple employees at the march: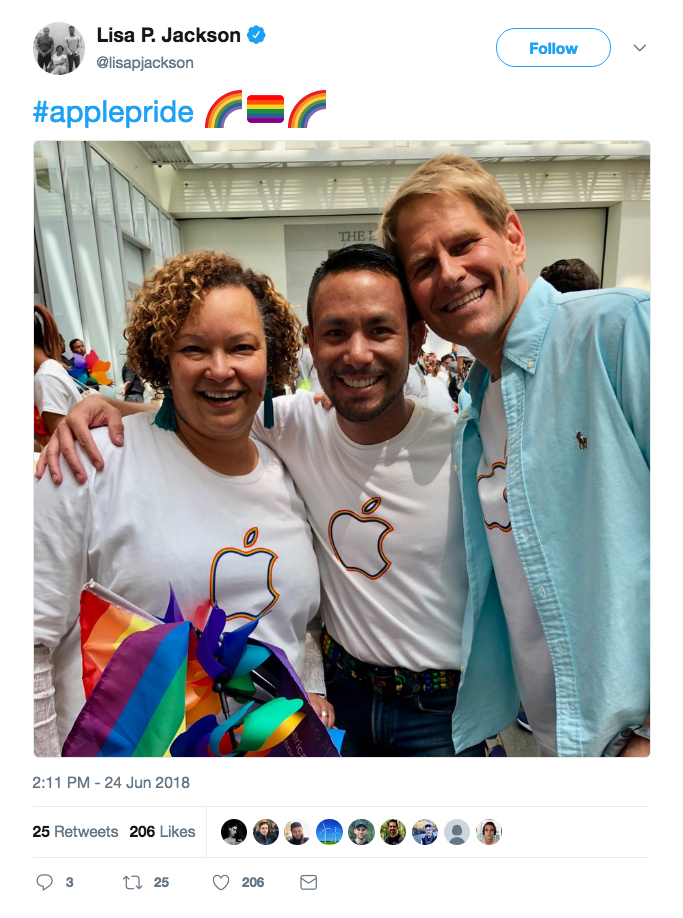 While speaking on "The David Rubenstein Show" earlier this month, Cook said he came out as gay for a "greater purpose"and the "greater good."
"It became clear to me that were there lots of kids out there that were not being treated well, including in their own families, and that kids need someone to say, 'Oh, they did okay in life, and they're gay, so it must not be a life sentence' in some kind of way," Cook said.
"It got to the point where I thought, 'I'm making the wrong call' by trying to do something that is comfortable for me, which is to stay private, that I needed to do something for the greater good," he continued.
Mashable also reported that Apple released a special Pride watch face for its Apple Watch.