The Obama media empire continues to grow stronger as yet another Obama family member gets a cushy Hollywood gig. What's next? The Obama dogs getting their own late night talk show?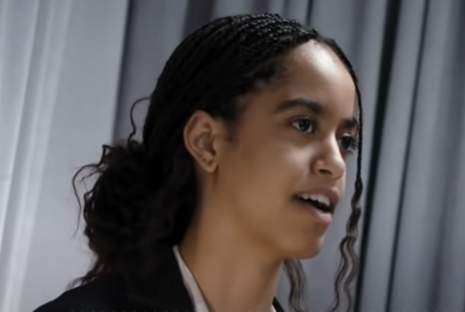 In addition to Michelle and Barack Obama having respective massive book deals, a Hollywood production company which has produced Oscar-award winning movies, and frequent guest appearances for Michelle on PBS, their daughter is now in on the action. News dropped recently that Malia Obama landed a lucrative screenwriting gig with Amazon Studios and Star Wars actor, Donald Glover.
It sure pays to be an Obama these days.
The Hill reported on Wednesday that the oldest Obama daughter, Malia accepted a writing position on the set of Donald Glover's upcoming Amazon Prime series. The 22 year-old former first daughter has been trying to make it in Hollywood productions for the last several years. According to The New York Post, this project marks Obama's first "professional entertainment gig after several A-list internships, including a stint on the set of HBO's 'Girls' in 2015."
The Hill also acknowledged that in 2017, Obama had begun a high-profile internship at Harvey Weinstein's "eponymous company before Weinstein left the company in disgrace amid numerous sexual assault and sexual abuse allegations." 
That must have been tough luck for the former first daughter, but the Donald Glover gig might end up being her big break. Glover, the star of FX series Atlanta is an Emmy and Grammy award winner and has been slated to produce multiple new television series as part of his brand new deal with Amazon Prime. The New York Post wrote that "he tapped writer Janine Nabers ('Watchmen') to help lead the team which includes the former First Daughter of the United States."
Neither Glover nor Amazon have divulged any details as to their upcoming content, though one of the Glover's new series is called Hive and is based on a "Beyoncé-like character."
Again this marks yet another acquisition in the Obama family's already powerful media empire. Three of the four family members (save for youngest daughter Sasha) are now involved in major Hollywood productions. The Obama couple's production studio, Higher Ground Productions created several projects for Netflix, including an Oscar-winning documentary from 2019 titled, American Factory. 
The Obamas and Netflix also announced a whole new slate of streaming content for the streaming platform for 2021. 
There are also Barack and Michelle's respective book deals, of which Michelle Obama's 2018 book Becoming was adapted as a 2020 Netflix film, made by Higher Ground Productions. The former first lady also was given her own show on PBS in 2020, titled Mondays with Michelle Obama, during which Obama read popular children's books on air to youngsters forced to stay home during COVID quarantine. 
If her parents' media success is any indicator, it sounds like Malia's going to have a secure future ahead of her.