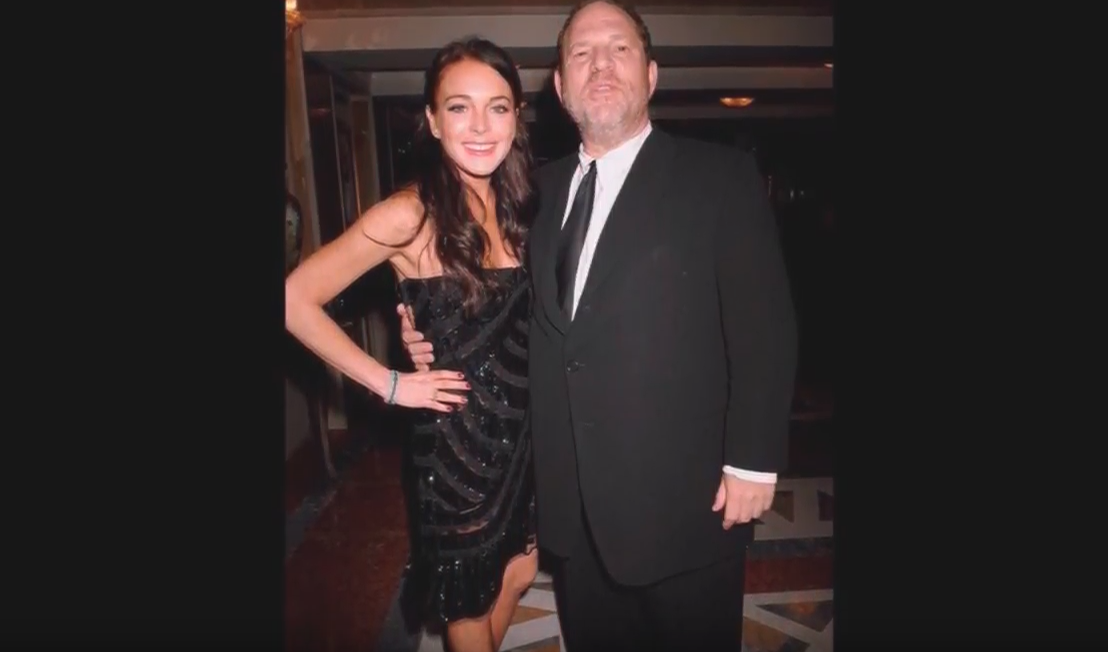 It didn't seem possible to defend alleged sexual predator Harvey Weinstein. But Lindsay Lohan is doing just that.
In two now deleted Instagram videos yesterday, the actress explained, "I feel very bad for Harvey Weinstein right now. I don't think it's right what's going on. I think Georgina [Chapman] needs to take a stand and be there for her husband. And he's never harmed me or done anything to me, we've done several movies together. And I think everyone needs to stop. I think it's wrong. So stand up."
In the second video, she typed "Harvey" on her story and posted an angel emoji.
While Rose McGowan tweeted, "Please go easy on Lindsay Lohan. Being a child actor turned sex symbol twists the brain in ways you can't comprehend," the media was quick to condemn the addiction-plagued movie star for her words. Her statement essentially attempted to discredit the allegations of all the victims that have spoken out against Weinstein.
This isn't the first time someone defended Harvey Weinstein. Designer Donna Karan told a reporter on Sunday that women "have to look at ourselves. To see it here in our own country is very difficult, but I also think how do we display ourselves? How do we present ourselves as women? What are we asking? Are we asking for it by presenting all the sensuality and the sexuality?"
Karan later apologized and said her comments were taken out of context.