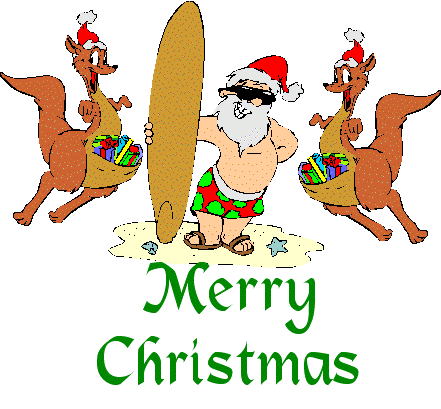 As NewsBusters reported Saturday, the politically correct crowd appears to have lost this round concerning whether the Christmas season should be referred to as the holiday season so as not to offend, well…anybody. Another sign that it will once again be acceptable to recognize the religious aspects of this annual ritual with total impunity (meaning without fear that the ACLU will serve you papers instead of egg nog for the holidays!) is when we start seeing news reports concerning this on television.
With the official start of the shopping season now just ten days away, the following video of a report filed by WRCB in Chattanooga, Tennessee, is guaranteed to get you in the mood to shout from the rooftops -- as well as in your favorite store -- "Merry Christmas."
What follows is a full transcript of this report.
Reporter: P-c makes way for m-c as "Merry Christmas" stages a comeback this Christmas. It got the old heave-ho last holiday season in favor of the more generic "happy holidays". But like a fruitcake... It's back! Cheryl Butler reports.
Butler: They're decking the halls inside this Wal-Mart in Germantown, Maryland... Where a Christmas shop replaces last year's holiday shop. Christmas carols will soon resonate throughout the store and a countdown to Christmas sign is front and center.
Shopper: I hope it doesn't offend anyone. We like Christmas, so we celebrate Christmas, so we're happy to see Christmas come back.
Butler: Last year some retailers replaced `Merry Christmas" with the catch-all phrase "happy holidays." Now things are changing
Wal-Mart manager: Sometimes the holidays are not Christmas, sometimes they're different holidays. But it's all meant to congratulate the season.
Butler: So when shoppers come in during this season, what will you guys say?
Manager: Merry Christmas, happy holidays.
Butler: This Muslim family applauds the effort.
Shopper: Christmas we, as I said to you we celebrate the birth of Jesus, as a Muslim, so, he's one of our prophets.
Shopper: I buy a little tree with many birds for my children.
Butler: This year experts say the trend including everybody through merchandising and marketing.
National Retail Federation Representative: Customers celebrate a variety of religions and holidays and in fact come people celebrate more than one holiday. Some families celebrate Christmas and Hanukkah or Christmas and Kwanzaa, so they don't want to leave anyone out.