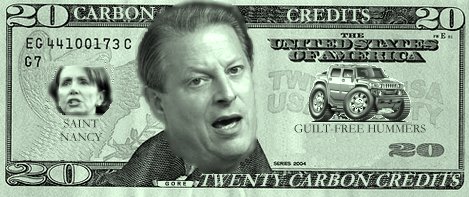 "Australia's parliament rejected laws to set up a sweeping carbon emissions trade scheme on Wednesday, scuttling a key policy of Prime Minister Kevin Rudd and setting a trigger for an early election."
So reported Reuters moments ago.
With global warming-obsessed media pushing for cap and trade legislation to pass here next year as well as for something positive to come out of the upcoming climate conference in Copenhagen, it's going to be very interesting to see how this gets covered in the next 24 hours:
The defeat by parliament's upper house Senate ends Rudd's hopes of taking his legislated climate commitments to next week's global talks in Copenhagen, where world leaders will discuss new targets to curb greenhouse gas emissions. [...]

The Senate rejection throws the future of carbon trading into confusion, creating new uncertainty for business which had sought certainty from the political debate. [...]

The scheme would have been the biggest outside Europe, covering 75 percent of Australian emissions and starting in July 2011. It would have effectively forced polluters to pay for their emissions, requiring them to purchase emission permits from a carbon market. [...]

"Obviously this does make Copenhagen harder if we don't get this scheme up," [Climate Change Minister Penny] Wong said.
Wow.
How will our media cover this?
Stay tuned.