By NB Staff | January 10, 2009 11:20 AM EST
Who's going to win today's playoff games?
Is this Cleveland and LeBron's year? Is Pitt the real deal? Is San Jose? Is Florida really number one?
Joe Concha's views on today's football games below the fold: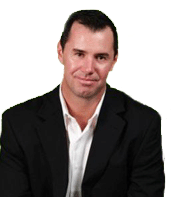 Pigskins and Politics: Divisional Playoff Edition
Joe Concha
I'll be blunt: This weekend marks the apex  of all 52 throughout the year from a sports-consumption perspective.
March Madness opening weekend is nice, but it doesn't have the gravitas that the NFL does...Because deep down in places you don't want to talk about at parties, you know those Cinderella teams like Davidson or George Mason aren't going to win it all. It's never happened and never will. 
And yes, Late October does offer the whole football by day and playoff baseball by night thing, but they're like Jack and Pepsi, while the NFL more like Jack and Coke.
Don't ask me to explain the difference...
 
And this weekend offers four rematches to choose from. That's never happened (at least I don't think it has). So after a putrid 1-3 record last week (and thanks for all of the hugs some of you dished out last week via email even before the coaches shook hands to tell me how wrong I was).
You challenged my ego, so I thereby stupidly guarantee (that's right, guarantee) that I'll go at least 3-1 this weekend.
That a .750 winning percentage for those of you scoring at home.
Note: These picks are all not-for-profit, of course...
Ravens at Titans: Here's something to celebrate even before the opening coin toss: NBC isn't doing any games this weekend! That means we won't have exchanges like this:
Bob Costas: "So Matt, your record in Detroit was even worse than Isiah Thomas's as a GM. You drafted 76 wide receivers in the first round. So what do you think the Giants have to do to stop Brian Westbrook?
Matt Millen: "How would I know? I never even sniffed the playoffs during my tenure. I can't believe you people are even stupid enough to pay me for my opinion!"
Seriously, and to use a popular text messaging acronym, WTF? I only joked throughout the year that someone would actually hire Millen to offer any kind of opinion, but there he was, and during playoff time, no less, back to his old pontificating self. It was like watching an infomercial of Jack Kevorkian teaching the Heimlich maneuver.
And can you imagine being a Lions fan? This idiot DESTROYED your franchise. He's like a boyfriend or girlfriend who you dated for years, but during that time they made you fat, cynical, pessimistic and listless. And then one day, you finally break up, but the long-term damage is done. You'll forever be stained by this relationship, so the last thing you need is to ever see this person again. And then, suddenly, once you're ready to move on and watch football again, there he is, like some kind of person who offers dating advice.
As if Michigan hasn't had a tough enough year. But you have to chuckle at NBC's overall strategy: $7 million per year to Olbermann (whose show will implode this year with no Bush or Palin to kick around) and giving David Shuster, who may be the most uninteresting person on earth, his own show. If they could combine Maddow and Millen at 9 PM, you officially have a complete and total train wreck posing as MSNBC's primetime schedule.
Back to the game: The Ravens Ed Reed is a freak. A freak. He should be allowed to be a playoff fantasy flex player. But can Joe Flacco win again on the road after being the first rookie QB ever to do so in the playoffs?
The answer is yes, only because he doesn't have to do anything except hand the ball off. People are raving (no pun intended) about his performance against the Dolphins (9-23, 135 yards), but it was the Raven defense that carried the day again. They picked off Chad Pennington four times, including a Reed Pick 6, and the Dolphins simply looked smaller all day.
But the Titans are at home. They are a 13-3 team and were 7-1 in Nashville. The Ravens have no offense to speak of... none. Their running backs are nice, but if they trail by seven or more points, there is no answer unless Reed pulls a Hester and lines up as a reciever.
In the end, the Titans can throw the ball if needed and convert big third down conversions like no team in modern football history.
This one will be ugly, but ultimately I'll take the home team with the quarterback (Kerry Collins) and a coach (Jeff Fisher) who has enjoyed some success in the postseason.
Don't let that Dolphins game fool you...The Titans are a far more physical team who can not only take a punch, but dish it out.
Ravens 10
Titans 16
Cardinals at Panthers: A quick check of the weather shows that it will be a very cozy 53 degrees at kickoff. So you already know where this is going, right?
These two teams played earlier in the season and the Cardinals should have won the game (a 27-23 loss). Yes, I know the Cards don't travel well. And yes, I also know that it wasn't a wise move for them to shower Coach Wisenhunt with a Gatorade bath after a wild-card win.
But the Carolina defense has been VERY suspect over the past five weeks (26 points per game allowed), and the Cardinals have the right kind of offense (when it isn't cold) to exploit their corners.
I'm not saying the Cards will win, but laying 10.5 with a poorer defense than we'll have with Panetta running the CIA is not the way to cover a double-digit spread. Steve Smith will ultimately be the difference, but it will be (again) in a come-from-behind role.
Cards 31
Panthers 38
Starting 4:30 on Saturday afternoon, feel free to forget that New Year's resolution to lose weight or cut down on drinking. Invite some friends over and call in those keg, pizza and wings deliveries.
Because beginning then and ending sometime around 8:00 PM Sunday, there really won't be much time for those pesky "honey-do" lists or a trip to the gym.
So please, enjoy this weekend, because when February hits and there's nothing to watch except NBA or college basketball tripleheaders, you're going to wish it was January 10th and 11th.  
Joe Concha is a weekly contributor to Newsbusters.org and plans on gaining 5-7 pounds this weekend. Email questions or comments to joe.concha@foxnews.com.