By NB Staff | January 3, 2009 11:45 AM EST
Before we get to today's games, how 'bout them Utes? Does last night's stunning and decisive victory of 'Bama by Utah make it clear to even the staunchest supporters of the BCS that this system doesn't work, and only a playoff can really determine who the top team in the nation is? (BTW: we knew the Utes had an offense, but did anyone think they could hold the Tide to 17 points?)
On to today's games:
Does anyone know if two games on NBC means we've got to put up with eight hours of Olbermann?
*****Update: Joe Concha's playoff views below the fold: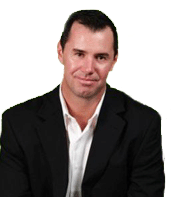 Pigskins and Politics Playoff Edition
Joe Concha
Wild Card Weekend offers everything we love and hate about the NFL.
For starters, we have the fairness of a 12-4 team (Colts) going on the road to play an 8-8 team (Chargers). Then again, we also have an organization that nearly went 0-16 hosting a team that has a quarterback that was partying at the University of Delaware (an underrated party school, by the way) just 10 months ago.
The Cardinals may be the worst playoff team in history, but they too are at home to a favored Atlanta squad that was ranked 32 out of 32 on ESPN's power rankings entering the season.
It truly is a case of the good, the bad, and the ugly. So here's your not-for-profit playoff picks on a week where flipping a coin is likely a better option when trying to select a winner:
Falcons at Cardinals: I once wrote a dating advice column where I instructed women to avoid guys who had first names as last names. In short, unscientific facts say you simply can't trust a guy named, say Jeff George, JeMarcus Russell, Seneca Wallace, etc.
So when breaking down Atlanta-Arizona, it's almost impossible to say which QB one can trust when choosing between Kurt Warner and rookie Matt Ryan (Ryan becomes even more confusing because "Ryan" is a unisex first name).
Here are two facts that made the final decision a little easier:
1) No rookie QB has ever won a road playoff game. Never. Like, in the history of the world.
2) Michael Turner loves home cooking, but Turner rushed for about 400 YARDS LESS on the road than in Georgia. He's scored 14 touchdowns in Atlanta, just 3 touchdowns everywhere else.
To quote the Warden in Shawshank when he explains to a delusional Andy who's really in charge, "You understand me? Catching my drift? Or am I being obtuse?"
Falcons 24
Cardinals 30
Colts at Chargers: Or the more hip version, Colts at Bolts.
Shame these two teams are playing each other so early in the playoffs, since more than a few people believe these are the two best teams in the conference right now.
Chargers are hot, yes, and have been playing playoff football in terms of survival the past four weeks after starting the season 4-8. But the Colts are hotter than hot. Hell, they haven't lost since the World Series was going on. Peyton Manning has completed 72 percent of his passes during this stretch.
Chargers rudely ruined what everybody wanted to see in the playoffs last year: A rematch of the AFC Championship Game between Indy and New England. And if you can name the San Diego's quarterback who led them to a comeback at the RCA Dome last year, you're either related to him or in a fantasy football playoff league.
This will be yet another 3-4 point game (the last three meetings have been decided by a combined 8 points), and all things being even, I'll take the team with Vinatieri on it.
Colts 23
Bolts 20
Joe Concha is a weekly contributor to Newsbusters.org and couldn't be more estatic knowing that Tony Kornheiser will be nowhere near any of the aforementioned games. Email Joe at joeconcha@yahoo.com or use the ultra-friendly comments section below.
Post script: Don't miss Joe on your local Fox affiliate at 7:40, 8:40, and 9:40 AM ET.