By NB Staff | December 25, 2008 10:27 AM EST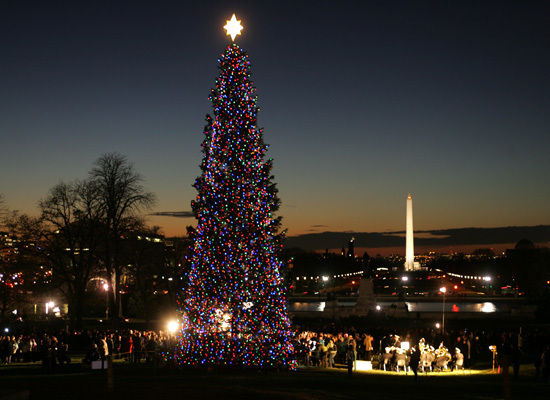 NewsBusters and the Media Research Center wish all our readers a very Merry Christmas.
(Marvelous Christmas videos below the fold for your holiday entertainment.)
And there were in the same country shepherds abiding in the field, keeping watch over their flocks by night, and lo the angel of the Lord came upon them and the glory of the Lord shone round about them, and they were sore afraid, and the angel said unto them, "Fear not, for behold, I bring you tidings of great joy, which shall be to all people. For unto you is born this day in the city of David, a savior, tis Christ the Lord. And this shall be a sign unto you. You shall find the babe wrapped in swaddling clothes lying in a manger."

And suddenly there was with the angel a multitude of the heavenly hosts, praising God and saying, "Glory to God in the highest, and on earth peace, good will toward men."

That's what Christmas is all about, Charlie Brown.
I've always been a huge Max Fleischer fan. I hope you like this charming cartoon from 1936 as much as I do:
Speaking of Max Fleischer, NB's bigtimer offered this delicious Betty Boop/Taylor Swift treat in another thread yesterday that I thought you'd all enjoy:
Speaking of Betty Boop, how 'bout the real thing?
World War II was over, and Americans were clearly in the mood to celebrate Christmas. The following is a truly marvelous 1946 cinematic adaptation of "Twas The Night Before Christmas":
Going backwards in time, this is the original Disney short "Santa's Workshop" from 1932. Absolutely amazing:
Moving forward again, you're all familiar with the television classic "Rudolph the Red-nosed Reindeer," but have you ever seen Max Fleischer's 1948 version?
From 1952, "Pluto's Christmas Tree":
This 1933 Popeye short is truly astounding:
Please support NewsBusters today! (a 501c3 non-profit production of the Media Research Center)
DONATE
---