CNN's often misleading, snarky, stupid and pompous chyrons served only to highlight just how partisan and biased the network was this year. We've rounded up the worst of the year to remind you just how far the network has drifted from its supposed "facts first" messaging.
Hat tip to Twitchy for gathering some of the tweets.
From the outrageous: "TRUMP HAS NO PLANS TO CLAIM ANY PERSONAL RESPONSIBILITY FOR INCITING SERIAL BOMBER"
CNN Chyron: pic.twitter.com/lsUfK3Teoa

— Joe Concha (@JoeConchaTV) October 25, 2018
To make matters worse, they kept this chyron up for a long time. The network REALLY didn't want you to mistake whom they were blaming for the pipe bombs.
To the farcical: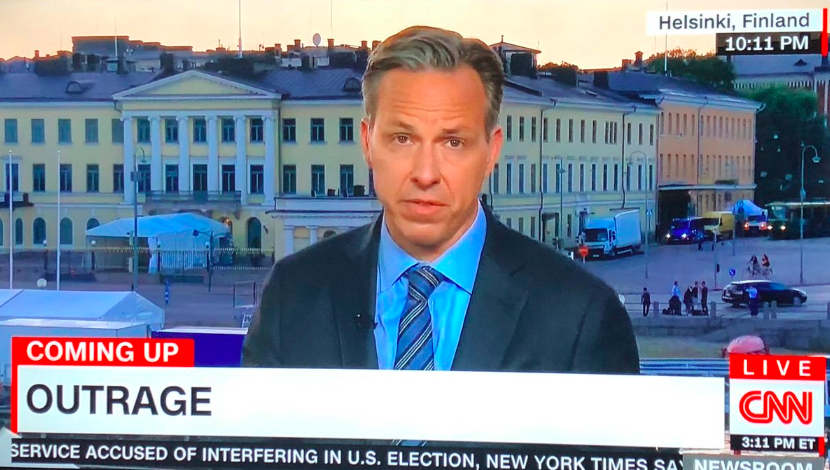 I think in retrospect we can all agree journalists may have been a little overzealous in pursuing potentially damaging stories about now-Justice Kavanaugh.

"Exclusive" 10/ pic.twitter.com/uv9k6qqCKK

— Omri Ceren (@omriceren) December 27, 2018
To snarky fake fact-checking:
.@CNN not pulling any punches tonight pic.twitter.com/wgWGAewkDy

— Natasha Bertrand (@NatashaBertrand) February 21, 2018
CNN respectfullly, please tell your producer not to do this. You can't anniont yourself arbiter of these debates

Strikes on Russian backed forces in Syria. Lethal asst to Ukraine, reforming NATO armor/airborne forces, military/intel increases all tougher on Putin than last Admin pic.twitter.com/ULuU699J54

— John Noonan (@noonanjo) February 21, 2018
October 3, 2018
Fill-in-the-blank CNN chyron form: Trump says something/tweets, CNN: 'offers no proof:'
This chyron on @TheLeadCNN with fill-in host @JimSciutto is a lie. #FakeNews pic.twitter.com/PbqDR4yV14

— Curtis Houck (@CurtisHouck) November 20, 2018
Of course this is only a small snippet of what CNN does daily.