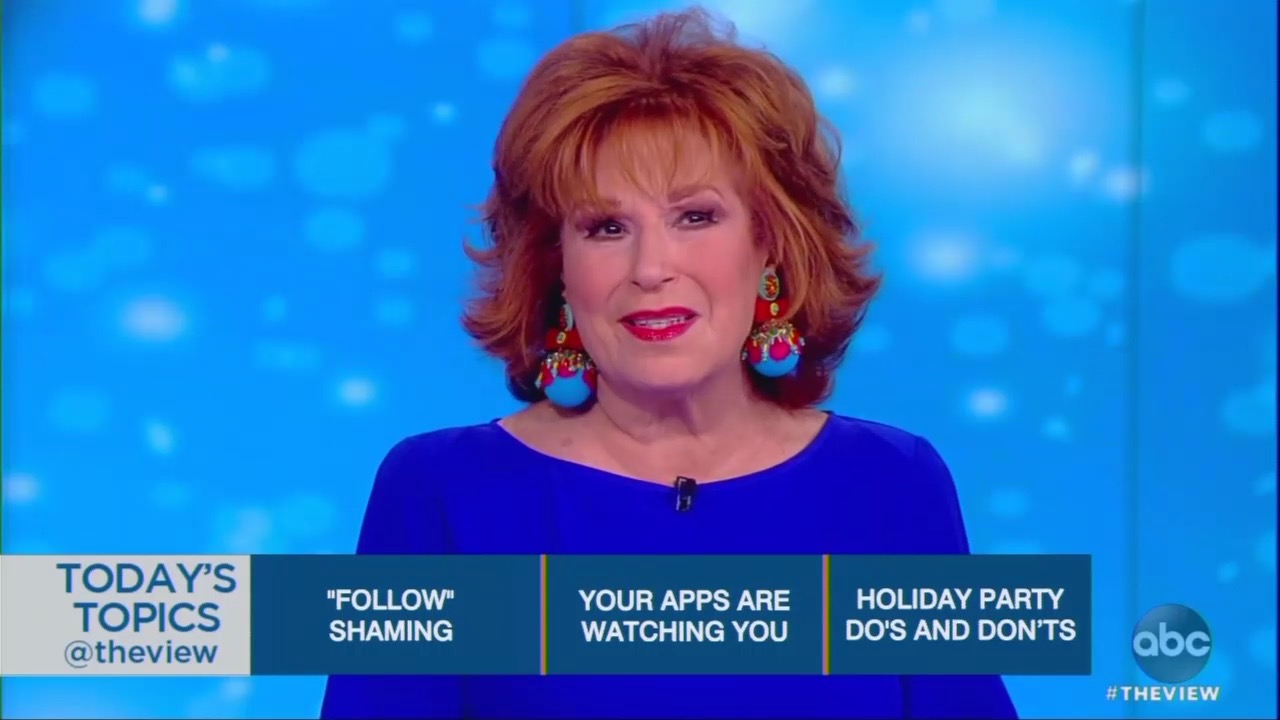 Wednesday on The View, the co-hosts discussed President Trump's meeting with Democrat leaders Nancy Pelosi and Chuck Schumer Tuesday afternoon about funding for the border wall and a potential government shutdown. Neither side would budge as expected, but the liberal hosts of The View laid all the blame on Trump, and even argued that Pelosi was "nice" to him.
After playing clips of the meeting where Trump said he would own a government shutdown based on lack of funding for the wall, Whoopi slammed the president for failing to get Democrats on board and instead argued that he should pay for the wall out of his own pocket. "How hard can it be for you to build the wall?" she asked:
WHOOPI: So now that Mexico said they're not going to pay for it, he can actually open up that very fat wallet he talks about all the time and start the ball rolling!

HOSTIN: Yes.

WHOOPI: Right? He could put up 10% down, 10% down, or because he's a construction guy, he can just get it built! Come on, how hard can it be for you to build the wall, and then pass the hat, you know, maybe put a "Go Fund the Wall" page up. I mean, come on. You said the American people did not have to pay it. So why are you now saying you're willing to shut everything down to get it because you know that means it's going to come out of our pockets!
Fellow co-host Sunny Hostin agreed, and claimed that his base wouldn't have even wanted the wall built had they known that taxpayers would have to pay for it. "That was truly the campaign promise, right, I'm going to build the wall and Mexico is going to pay for it. Maybe that's perhaps why everybody got behind it, because they didn't think they were going to have to pay for it," she gushed.
Co-host Joy Behar claimed that the wall was the only thing Trump had left, since he had apparently failed on all his other promises:
"The base hasn't really gotten anything else. The taxes didn't really go down. Their air is getting polluted. We don't have any friendships around the world anymore," she snarked, adding, "So what did the base get except maybe the wall? It's like a hope against hope."
"They got the [MAGA] hats," Hostin snarked as the audience laughed.
Joy Behar also argued several times that Nancy Pelosi was "compassionate" and "nice" to President Trump, despite her nasty comments about him to the press immediately following that meeting:
"[S]he was compassionate. She said, 'Look, let's not do this in front of the press'….She wanted to say you're lying but she didn't want to expose him. She was being nice!" Behar gushed.