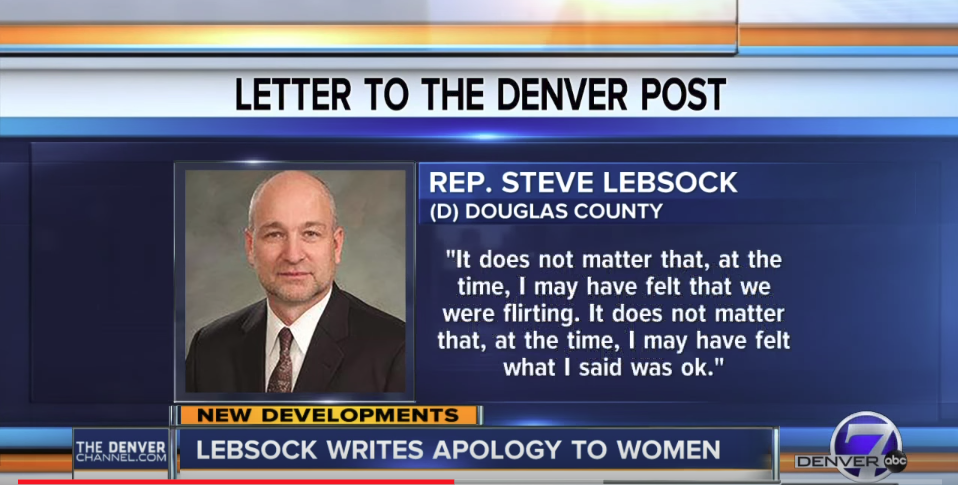 Lest the media try to spin the Roy Moore situation into a Republican problem, it's worth noting the bad behavior from Democrats that they conveniently ignore reporting.
While the networks devoted
over two hours
to the charges facing Republican Senate candidate Roy Moore in less than a week's time, they've completely ignored troubling and similarly lewd charges brought against several Democrats this week, one who is also running for Congress, like Moore.
A woman attending a Halloween party on October 28 at a hotel in Santa Fe said she started receiving persistent texts from Alcon — some suggesting that he was watching her, other messages professing his love for her, and one picture of his genitals. Later that night, the woman said Alcon texted her again, that he was outside her apartment.
Alcon did not turn himself in, despite a warrent being out for his name for two weeks. He was finally found by police and arrested a few days ago. He has not commented on the accusations but was also convicted for stalking a woman back in 2007.
So where was the media outrage over these clearly perverse and disturbing charges leveled against a politician running for office? Well, only crickets. Only local news and conservative media blogs have solely reported on the story.
Another Democrat, this time from Colorado is facing serious charges of sexual harassment as well. Rep. Steve Lebsock was accused of becoming "sexually agressive" towards a Democratic colleague, Rep. Faith Winter at a party in 2016,
The Denver Post
reported.
Winter said as she recounted the incident with Lebsock. "(He began) describing different sexual acts that we could do, and I turned him down. And the more I turned him down, the more aggressive and angry he got. He was standing over me. He was saying things like, 'Why can't you just leave? This is good for both of us, I know you can make me feel happy.'"
Shortly after Winter went public with the allegations on Friday,
two more women came forward
 with similar accusations. Lebsock denies any wrongdoing, instead
choosing to blame the women
of "blackmailing" and "coercing" him.
What makes Lebsock's story even worse, is that Winter allegedly told Democratic leaders of the incident after it occurred in 2016, but nothing was done.
Again, Lebsock's name hasn't been mentioned at all by the networks or cable news.
In yet another case of media hypocrisy, a Democratic Senator from California, Tony Mendoza (D-Artesia) has also been accused of harassment by multiple female staffers in the state's Capitol building,
to snoozes from the national media
. The story was reported by print outlets in California such as
The Sacramento Bee
and
Los Angeles Times
earlier this week, but has still been untouched by the networks or cable news, even though the first woman came forward to local media five days ago.