Update: A Twitter spokesperson informed the MRC that the tweet had been censored in error. The filter has since been removed. 
Twitter apparently considers direct quotes from Bernie Sanders about Castro and Cuba too "sensitive" for some users to handle.
A video posted by MRCTV, an arm of the Media Research Center, was censored as "sensitive content" by Twitter on Feb. 24. "You may recall way back in 1961 they invaded Cuba, and everybody was totally convinced that Castro was the worst guy in the world," said Democratic presidential candidate Sen. Bernie Sanders (I-VT), at the beginning of the video. The clip was from an interview in the 1980s where Sanders defended Castro. It was contrasted with a news clip from CBS that showed people in the streets celebrating after Fidel Castro died in 2016.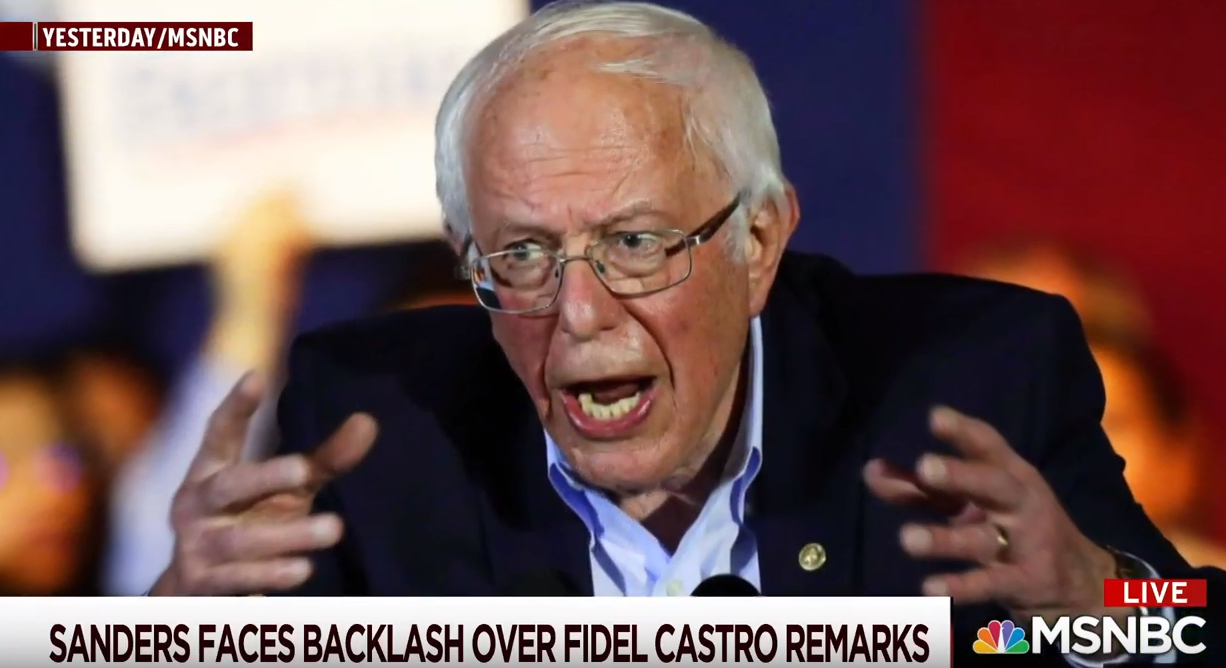 "They forgot that he educated the kids, gave them healthcare, totally transformed the society," continued Sanders in the clip. Later in the video, a clip from the senator's 60 Minutes interview showed him saying, "We're very opposed to the authoritarian nature of Cuba, but you know, it's unfair to simply say everything is bad. You know? When Fidel Castro came into office, you know what he did? He had a massive literacy program. Is that a bad thing, even though Fidel Castro did it?"
A CBS interview with a Cuban woman in Florida's Little Havana followed later. The woman told the reporter, "We're celebrating the end of a man who separated so many families throughout the years, a man who killed many, who imprisoned many individuals just for thinking differently, and not believing in his revolution, like my father, who was a political prisoner in Cuba for many years."
Twitter covered the video with a warning that said: "The following media includes potentially sensitive content." Users had to click through the warning in order to see the video.
Previously, Twitter had told NewsBusters that users who chose to flag media tweeted from their account as containing sensitive topics would have all of their media tweets marked as sensitive. Twitter's policy also stated, "By appropriately marking your media settings, Twitter can identify potentially sensitive content that other users may not wish to see, such as violence or nudity." But there was no violence or nudity in the MRCTV video.
The Media Research Center reached out to Twitter for comment, but as of the posting of this piece did not receive any.