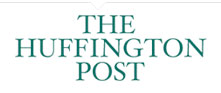 The Weekly Standard's John McCormack has a fine run-down of CNN's use of the discredited claim that Rush Limbaugh once said of slavery "it had its merits." McCormack also reports that the Huffington Post, which originally ran the quote (and another preposterous quote about Limbaugh saying that MLK assassin James Earl Ray deserved "the Congressional Medal of Honor") in a 2006 post by left-wing author Jack Huberman, might pull the quotes from their Web site as early as today.

McCormack contacted the Huffington Post, and was told by a spokeswoman that "now that the issue has been raised," Huberman has now been asked to back up the quote. "When a question of accuracy is raised with us, we give our bloggers 24 hours to either back up the claim or correct the record. If not, we remove the post."

McCormack, playing off the fact that CNN's Rick Sanchez has yet to retract the statement, says: "So around 6:00 p.m. tonight we'll get to find out whether the Huffington Post has higher editorial standards than CNN."

(Sanchez, however, may issue his own retraction during his 3pm ET show, especially since prime time anchor Anderson Cooper on last night's AC360 declared the slavery quote "not something he [Limbaugh] ever said.")

(MRC's Matthew Balan chronicled Sanchez false smear of Rush Limbaugh on Monday here, and his non-retraction follow-up here. Stay tuned to see what Sanchez says today.)
[UPDATE, 4:10pm ET: CNN on Thursday spent the entire hour from 3pm to 4pm ET covering the runaway balloon over Colorado that was originally thought to have contained a six-year-old boy. While Sanchez co-anchored the hour with Kyra Phillips, the topic of Limbaugh and the false slavery quote never came up]
Here's more of The Weekly Standard's McCormack today:
It appears the first person to lift the quote from Wikipedia and put it into print was Jack Huberman, the author of 101 People Who Are Really Screwing America, which was published by Nation Books in 2006. Nation Books has not responded to a phone message asking to confirm this quote and other apocryphal quotes in his book, such as:


"You know who deserves a posthumous Medal of Honor? James Earl Ray [the confessed assassin of Martin Luther King]. We miss you, James. Godspeed."


Huberman posted this quote and the slavery quote on the Huffington Post in 2006.

Last night, I emailed the HuffPo to ask if they could verify the quote, and the HuffPo's Mario Ruiz replied:


"When a question of accuracy is raised with us, we give our bloggers 24 hours to either back up the claim or correct the record. If not, we remove the post. Now that the issue has been raised, we've asked him to respond."


So around 6:00 p.m. tonight we'll get to find out whether the Huffington Post has higher editorial standards than CNN.

END of Excerpt.