By NB Staff | January 18, 2009 12:02 PM EST
It's NFL Championship Sunday, and the teams that will compete in the Super Bowl two weeks from now will be decided.
Are you ready for some football?
Joe Concha is, and he's got us covered below the fold: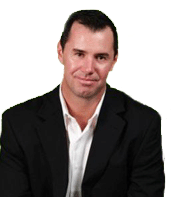 Pigskins and Politics: Championship Sunday Edition
Joe Concha
It was an utterly depressing Saturday yesterday, wasn't it?
You need to go all the way back to a time when it was 90 (not 9) degrees when you couldn't find a game involving pigskins on the best day of the week. Yes, from here till around Labor Day we'll be blessed with the horror of college basketball tripleheaders and oh-so-slightly overplayed coverage of that U.S. Airways plane that made that emergency landing into the Hudson. Did you hear? Everyone survived! It's the first miracle of the era of Obama!
Look, it's a great story, but I think we passed the whole, "OK, we get it" aspect after 10 hours of coverage on Thursday night. Outside of speculating who will get the first interview of Captain Sully (NBC's Today), this story ain't got no legs, or in this case, wings.
"The NTSB is investigating", we're told with baited breath all day Friday. But hasn't it already been determined that Canadian geese (who aren't actually from Canada) are the cause? It's like the Blago case: He's guilty, he's a bad person, and we get it. All the indictments in the world weeks or months from now won't change an already-set public opinion, which is all that really matters.  The pilot was a hero. The plane was brought down by natural causes (call it the aviation version of Katrina with the Bush-bashing). Everyone got out. We really get it. Now can we move on?
And now that I got that out of my system, here's your not-for-profit picks for Week 21 in the NFL:
Eagles at Cardinals: Speaking of birds, we have the All-Bird Bowl in Glendale! Cards are underdogs despite knocking out everyone's dark horse in the NFC (Falcons) and blowing out the Panthers in Carolina (Here's some breaking news: Jake Delhomme just threw another interception).
The Eagles have won two road games in the playoffs by double digits despite Brian Westbrook averaging 1.9 yards per carry. His longest run has been 10 yards in two games. And he's more banged up than a Jack Bauer torture victim in (insert any 24 episode here). Meanwhile, Donovan McNabb has thrown more interceptions (3) than touchdowns (2), yet the Eagles simply won't do everyone outside of Philly a favor and GO AWAY.
Really, what if I told you one year ago that John McCain would lose handily to a two-year junior Senator from Illinois who has so little experience that he couldn't find the men's room in the Senate, but his Cardinals, who haven't been to a championship of any kind since Truman was President, would be one home win away against a #5 seed from going to their first Super Bowl?
Kurt Warner and Larry Fitzgerald look like Brady and Moss this year. Meanwhile, their opportunistic defense (8 interceptions total in two postseason games) combined with a deafening crowd noise will seal the deal, and quite easily.
It's a crazy year, which is why this pick suddenly seems so normal:
Eagles 17
Cardinals 31
Ravens at Steelers:
I have to admit that I'm more depressed than MSNBC is going to be after their inevitable ratings nosedive about 3-5 minutes after Obama takes office. Seriously, what will MSNBC talk about without Bush to whack around like a human piñata?
It will be like Joannie without Chachi.
Summerall without Madden.
Matthews without blond hair dye.
Here's what your average hour of MSNBC primetime programming will sound like in 2010:
Rachel Maddow: "Next on the Rachel Maddow Show! George W. Bush, clearing brush in his Crawford ranch while American troops continue to be in harm's way in his war in Iraq! Where does he get the nerve to move on with his life?!
Meanwhile, Dick Cheney visits a cardiologist for a routine checkup. Is the non-fiction version of Darth Vader finally at death's door? We'll put up some really witty banners like "Say hello to Satan, Dick" while reporting this non-story…coming up.

And our own Chris Matthews explains how Bush got to be President because of his father! Never mind that Bush won re-election without any help from Bush 41! Why let facts get in the way of a good story? Besides, we have a whole hour to fill! 

But first, we'll tell you why Glenn Beck is the worst human being since Biff Tannen in Back to the Future 2!! Keith Olbermann joins me as my first and only guest tonight since we can't get anyone besides Frank Rich and Arianna Huffington to appear on this show. So Keith, I guess I spoiled the surprise, but who gets Worst Person in the Universe tonight?"

Keith Olbermann (who now outweighs Tony Siragusa): "Rachel, my protégé, my single-handed creation…The worst person in the world is Glenn Beck of Fixed News!

C'mon America, don't you see the resemblance! He looks just like eeeevil Biff! And you know if he had access to a time machine, he'd probably go back to 1995 just to buy a sports almanac and bet on games he already knows the outcome to, just like the movie!

So despite the fact that Biff, er, Beck, gets five times my audience and he's on three hours earlier than me, it should be noted that I BEAT HIM for two minutes in the 14-21 demo when he went on vacation last week!

Who's a butthead now, Biff?

Why don't you make a tree and get out of here!

Glenn "Biff" Beck of Fixed News! Tonight's Worst Person in the Universe!!!"
And that's how it will go for at least the next four years on the soon-to-be-struggling-even-more cable network. No Bush, no Cheney, no Palin…Big problem. It'll be like SportsCenter the night after baseball's All-Star game when there are no live sports to report on.
Without a bullseye for MSNBC to aim for, the likes of Shuster, Matthews, Olbermann and Maddow will be like VCRs and mercifully cease to exist.
Suddenly, I'm a big fan of the hope and change message.
Getting back to the game, I like the Ravens for no other reasons but:
1)  Both home teams can't win today if this year's playoffs are any indication (3-5 in 2009)
2) Parity rules, and therefore doesn't allow ANY team to beat another three times in one season. Steelers won the first two meetings.

3) ESPN's Bill Simmons, easily the funniest sports writer ever, went a predictable 0-4 last week after declaring he'd go 11-0 in his playoff predictions. The King of Pop Culture Parallels then wrote a column lamenting his breaking of his own Playoff Manifesto, which includes a warning that home-field advantage doesn't exist anymore. So what does Simmons do? He takes BOTH HOME TEAMS this week. And by the way Bill, you missed one very important point regarding Daniel-san in Karate Kid: The reason why members of the Cobra Kai hate him so much (besides blatantly hitting on Johnny's girlfriend played by a supple Elisabeth Shue) is because he dared to wear a San Diego Chargers jersey (Wes Chandler) to a Los Angeles school at a time when the Raiders used to play there. You're just begging to be beaten within one inch of your life when you do that as a new kid on the block.
So to sum up Ravens-Steelers in pithy fashion, Baltimore hasn't played its "A" game yet. Not even close. And yet here they are. Meanwhile, Pittsburgh did everything right last week on offense, and they're not a great offensive team, so they're due for a letdown.
Here's a toast to another low-scoring, physical game between these two teams that will come down to a simple war of attrition. And given the existing injuries to Ben Roethlisberger and Willie Parker, they may not even survive to see the fourth quarter. 
If Ben or Fast Willie goes down, it's bye-bye terrible towel. A weird way to pick a game, sure, but I stopped being logical about this season a long time ago: 
Ravens 17
Steelers 16 
Get ready for Bird Bowl II, Super Bowl version! 
Cards-Ravens!
And you thought Rays-Phillies made network executives jump out of windows!
But at least it beats college basketball...
Joe Concha is a weekly contributor to NewsBusters. Email joeconcha@yahoo.com <mailto:joeconcha@yahoo.com>  or use the friendly comments section.