By NB Staff | November 30, 2008 11:24 AM EST
A lot of really good, important games today.
Our Joe Concha has more below the fold: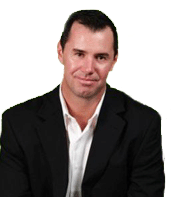 Pigskins and Politics: Lucky Week 13
Joe Concha
Have you checked the weather forecast today, folks? It's going to be an awesome Sunday to watch football!
Snow will dominate games in Green Bay, Cleveland, Cincinnati and Buffalo.
Rain will turn Saints-Bucs, Broncos-Jets, Giants-Redskins, and Steelers-Pats into one big slip-n-slide.
One more reason domes should be banned…
Let's get to our not-for-profit picks for Week 13:
Giants (-3.5) over Redskins: G-Men surely won't follow Plaxico's lead and shoot themselves in the foot, er, leg, here. What an a-hole, by the way. Who makes $35 million and still needs to carry a gun, and without a permit, no less? Couldn't Plax just hire Lawrence Taylor or Kevin Costner to be his bodyguard instead?
Raiders (-3) over Chiefs: This rivalry expired faster than Crossfire. Cool and fun with guys like Buchanan and Kinsley one minute, destroyed by the invisible Tucker Carlson and insufferable Paul Begala the next.
Packers (-3) over Panthers: Who's more obsessed? Cheeseheads to their beloved Packers? Or Olbermann to his human piñata, Sarah Palin? Gotta hand it to KO: He knows that without Palin to destroy for 60 minutes, his show immediately returns to ratings only a Chiefs-Raiders game can generate…
Steelers (+1) over Pats: Steelers killer schedule continues. Speaking of death marches, it looks as though MSNBC blowhard Chris Matthews badly trails in early polls against Arlen Specter in that fantasy Senate race. That tends to happen when you are the most unlikeable person in all of cable news and possibly the world.  
Bucs (+3.5) over Saints: Tampa will remain flawless at home, while the Saints will suddenly look inept while playing outdoors on a wet track.
Colts (-4.5) over Browns: Brady Quinn will be out for the season with a broken finger. His former coach, Charlie Weis, will be out of the country to avoid being pelted to death by snowballs from angry students in South Bend. One more reason not to give coaches with no prior head coaching experience contracts that run through 2015.
Dolphins (+8) over Rams: I'd take a few snowballs to the noodle just to see a St. Louis-Detroit Loser Bowl. Seriously, who would come out on top? It's like a Nader-Barr debate: There can't be a winner. 
Bills (-7) over 49ers: Please note: When NFC West teams travel east for 1:00 PM starts, picking against them is the single fastest way to make some easy money in a tough economy.
Ravens (-7) over Bengals: How long until half of the Cincinnati roster asks President Bush for a pardon?
Vikings (-3) over Bears: It says a lot about the NFC North when three teams that get to play the Lions twice a season are still all hovering around .500.
Chargers (-5) over Falcons: Leave it to Norv Turner to take a 14-2 team and destroy it in under two years.
Broncos (+7.5) over Jets: Take it from someone who has lived in Jersey since birth: Never, ever, ever, ever (ever) take the Jets once their fans actually start believing they can go to a Super Bowl.
Jaguars (+3.5) over Texans: Who at ESPN said, "Hey! Forget that Pats-Steelers game! Give me that Houston-Jacksonville tilt! It's a can't miss late in the season!"
What a dud. Speaking of duds, when will it finally be revealed that The Rachel Maddow Show host, an Olbermann wannabe (which is much like being a Matt Millen wannabe), is actually Zac Efron, star of High School Musical?