By NB Staff | October 12, 2008 10:42 AM EDT
Tough to believe, but it's already week six. What are today's big games, and what are the teams at this point clearly establishing themselves as the frontrunners?
Joe Concha's Pigskins and Politics below the fold: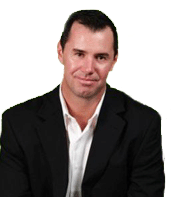 Pigskins and Politics: Week 6
Joe Concha
 
College Football is making the NFL as boring as an Al Gore PowerPoint on saving on home heating bills (the big guy has the annual down to below $25,000!): Every week not one, but sometimes five or six huge upsets occur.
 
Have Saturdays eclipsed Sundays in autumn?
C'mon...who am I kidding? As great as it is watching Oklahoma go down to its bitter (and apparently better) rival, or to see a pretender like Missouri go down like Congress' approval rating, nothing quite equals the pageantry that is football at the pro level each week.
And besides, the average NFL game doesn't take four hours to play. Note to college football's rules committee: You really, really, really don't need that "clock stops on a first down" thing applied the ENTIRE game. Last two minutes of a half: knock yourself out.  But I simply don't have the attention span to give you 240 minutes of my time.
Now where was I?
Right...this week's not-for-profit picks for Week 6:
Jets (-9.5) over Cincinnati: Coach Mangini named his kid after Brett Favre this week (middle name, anyway). Can you imagine the father-son pep talk?
Mangini: "Son, if you live up to your namesake, one day YOU can be the NFL's all-time interceptions leader and burn every bridge with your former employer of 15 years!
Saints (-7) over Raiders: Angry Saints + Raiders in disarray (this isn't a recording) = Party in the Big Easy sometime around 4:06 PM EST.
 
Colts (-3.5) over Ravens: Biden attended his alma mater's football game last night and saw his Blue Hens get smoked 27-10 at home to Maine. He wasn't booed, of course, unlike the way Sarah Palin and her two young daughters were in Philly when she dropped the puck at a Flyers game. But when you're dealing with a fan base whose football team once had to construct a courtroom to prosecute fans DURING Eagles games for unruly conduct (they once booed Santa Claus, after all), being verbally accosted by anyone from that city means you're doing something right. Anyway, Ravens QB Joe Flacco was calling signals at Delaware last year and now is expected to cover against the Colts on the road? This ain't Maine you're playing, son...
 
Bucs (-1.5) over Panthers: Carolina had a nice run against some bad teams at home. This game isn't at home, and the Bucs aren't a bad team. Like Obama, their incredible luck has to run out sometime.
 
Lions (+13) over Vikings: No NFL team can be so bad that they get blown out every week, right? (Cue crickets)
 
Bears (-3) over Falcons: Kyle Orton vs. Matt Ryan. OK, I take back everything I said about the NFL game being more exciting than college football.
 
Dolphins (+3) over Texans: The New York Times will soon be running a piece on how the Texans meltdown against Indy last week is also the fault of George W. Bush, former Governor of Texas.
 
Rams (+13) over Redskins: (See: Lions +13 over Vikings)
 
Broncos (+3.5) over Jags: The Broncos are the Phoenix Suns of the NFL: Great offense, no defense, great quarterback/point guard running the show, orange uniforms (sometimes).
 
49ers (+4.5) over Eagles: Any state that is even considering electing blowhard Chris Matthews as their Junior Senator doesn't deserve to ever be happy, even when it comes to rooting for their underachieving football team from the eastern part of the state.
 
Cowboys (-4.5) over Cards: The real Tony Romo will light up Arizona's cheese-D. The fake Tony Romo will be voting for Obama 24 times in Nevada thanks to the good folks at Acorn...registering phantoms of entire offenses of the NFL to vote Democratic since 1970.
 
Packers (+1) over Seahawks: Having Rodgers and Grant as starters on my fantasy team will force me to pick this team on NewsBusters every week. I always vote along party and fantasy lines...
 
Pats (+5) over Chargers: Do you realize that we could be watching the most dominant run by any city over an entire decade in the form of Boston and the 00's? Three Patriot super Bowl victories, four appearances. Celtics: Reigning NBA champs. Red Sox: Two World Series rings and working on a third. The MLS Revs: 2008 SuperLiga Champions (I don't even know what that means, but I guess it counts). And the Bruins...well, does hockey even count anymore?
 
Browns (+7.5) over Giants: Brady Quinn may get the nod for the Browns this week after publicly supporting McCain at a rally last week. You know the GOP candidate is in trouble when resorting to backup QBs on a 1-3 team to rile up the base.
 
Joe Concha is a freelance writer based in New York and a weekly NewsBusters contributor. Email questions or comments to joeconcha@yahoo.com