By NB Staff | October 5, 2008 10:39 AM EDT
What are the big games to watch this week, and what'll be the most surprising upsets?
Joe Concha's column below the fold: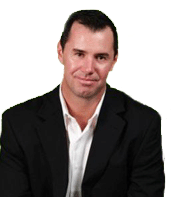 Pigskins and Politics: Week 5
Joe Concha
Whoever said that reality TV is dead?
What better evidence is needed than the 70 million people who watched the mostly non-fiction debate on Thursday night? That's on par with the number of people who watched the friggin' Super Bowl.
This proves one thing: America is less concerned about the issues and more about the kind of soap operas we normally only get next to T.O.'s locker.
Tough year for CBS though, huh?
First they lose their leading attraction for their NFL coverage in the form of Tom Brady (whose injury has had a ripple effect in Fantasy football never seen before in the history of fictional competition), and then they get beat on the VP debate night in total viewers by a FOX News Channel that's something like 50 years younger than them.
Hiring Katie Couric was as wise as keeping Matt Millen on as GM all of these years.
Couric is much like Chad Johnson - once ubiquitous and mildly entertaining, but now on a losing franchise with whatever that made her appealing stripped away by her environment (and age).
Can someone explain why the Raiders decided to wear white at home last week for the first time ever?
No wonder why Lane Kiffen got fired...
Only in America can a journalist like Gwen Ifill write a book called The Age Of Obama, and a major national cable outlet can have its entire primetime lineup (and every "objective" guest) say with a straight face that said author/moderator has absolutely no agenda whatsoever.
Let's put it this way: If the VP debate was moderated by FOX's Shepard Smith, and Shep was writing a book at the time called The Age of McCain, just how big would the revolt have been?
Like...French Revolution Revolt big?
Or bigger...like the one that happened when New Coke came out?
And only in America could you have a team that everyone wanted dismantled just 10 months ago come completely out of nowhere to become what many feel is now the best team in football.
Seriously, think about it...if you were told in the recent past that Tiki Barber and Michael Strahan would retire, Jeremy Shockey would be a Saint (no pun intended), and someone named David Tyree would make the greatest catch in Super Bowl history for them, would you believe it?
Only in America...
Oliver Stone is a long way from the glory days of Wall Street. He's not even in the same hemisphere as his cheesy-but-quotable football flick Any Given Sunday.
How many people do you think will really go pay money to see what the mainstream media has been doing to W. over the past eight years?
Because for at least the past four years prior to this one, there wasn't one peep about an economy that was performing as well or better than that one powered by Clinton's Internet bubble.
It's not unlike how the sports media treated Brett Favre when he was on his way to becoming the NFL's all-time interceptions leader...
Or when he gave away a trip to the Super Bowl last January...
Not a word, not a sound, not a peep...
See? Bias goes beyond that nightly 9:00 PM hour of propaganda on MSNBC hosted by someone who could play a stunt double for a 12-year-old boy.
Not for profit winners for this Sunday:
Seahawks (+7) over Giants
Ravens (+2.5) over Titans
Panthers (-9.5) over Chiefs
Eagles (-6.5) over Redskins
Dolphins (+6.5) over Chargers
Lions (+6.5) over Bears
Bengals (+16) over Cowboys
Broncos (-3.5) over Bucs
Colts (-3) over Texans
Packers (-3.5) over Falcons
Pats (-3) over 49ers
Cardinals (-1.5) over Bills
Jags (-5.5) over Steelers
Enjoy the show during what is easily the best sports month of the year!
Joe Concha is a weekly contributor to NewsBusters based in New York. Email questions or comments to joeconcha@yahoo.com