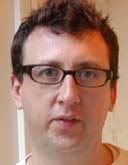 What do you do when your heavily hyped book plummets from number 6 on the New York Times bestseller list to a mere 299 on Amazon.com in just a matter of a few weeks? If you're Valerie Plame, you turn to discredited "journalist" Jason Leopold for self-hype help as you can see in this video. Howard Kurtz has written of Leopold's dubious background in a March 9, 2005 Washington Post article:
Jason Leopold got a journalistic black eye three years ago when Salon retracted a story the freelancer had written about a Bush administration official, saying it could not authenticate the piece.

Now the former Los Angeles Times and Dow Jones reporter has written a book, "Off the Record," that criticizes journalists as lazy. Oh, and by the way, Leopold says he engaged in "lying, cheating and backstabbing," is a former cocaine addict, served time for grand larceny, repeatedly tried to kill himself and has battled mental illness his whole life.

But the book's publisher, Rowman & Littlefield, has canceled "Off the Record" days before it was to go to press, despite having sent out news releases and listed the book on Amazon.com. The publisher acted after receiving a warning letter from one subject's lawyer.
Despite years of incessant self-promotion on the part of Plame and her husband, Joseph Wilson, it appears the public is thoroughly bored with both of them as evidenced by the deep plunge in the sales of her book, "Fair Game." A big sign of desperation to keep the Plame fame going is consenting to an interview with Jason Leopold of TruthOut. The mood of the interview is set from the start when Leopold asks Plame if she thinks that Dick Cheney or President Bush declassified her "covert" status and leaked it to reporters to which Plame answered "We don't know that for sure," and then went on to cast aspersions upon members of the administration. Left unsaid was the name of the person who actually did leak Plame's name to columnist Robert Novak: Richard Armitage.
Leopold, best known for his incorrect "scoop" about Karl Rove being indicted by special prosecuter Patrick Fitzgerald on May 12, 2006, finally gets around to an admission of sorts that he was wrong about his prediction at 3:45 into the video clip and then, comically, still gets the date incorrect by three years:
On May 12, 2003 I reported that Karl Rove had been indicted.
Leopold, still not wanting to admit to error, then goes on to suggest that there was some sort of nefarious deal between Rove and Patrick Fitzgerald to prevent his "indictment":
What do think happened to Karl Rove? Did he strike a deal with the special prosecutor? Was there a quid pro quo?
After Valerie Plame denied having any knowledge of what happened concerning Karl Rove, Leopold hilariously continued to pester her over and over again with his Rove fixation:
What is your opinion of this?

...Do you think that there was any quid pro quo in regards to Karl Rove and the special prosecutor?

...What do you think...?

...Just getting back to Karl Rove again for a moment. Apparently his attorney received a letter from Patrick Fitzgerald stating that he was not going to be indicted or...in fact we actually don't know what the letter says. Do you know what the letter says? Have you seen the letter? Have you spoken to Patrick Fitzgerald? Has he offered you any insight as to what happened with Karl Rove?
While being peppered with this last series of questions concerning Leopold's Great White Whale obsession, Plame takes on a flustered look and attitude. Sorry, Valerie, but the price of bringing in a discredited "journalist" to publicize yourself is that you have to put up with his bizarre fixations.
Since Plame's story is now being developed as a Hollywood film project one wonders if Jason Leopold will be in this movie. Perhaps he could be portrayed by Barton Fink morphed into a Captain Ahab.