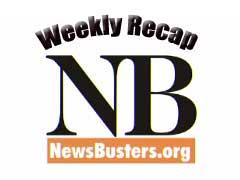 Al Gore: He Speaks for Us All
It would be quite the understatement to say that members of the media approved of Al Gore's Nobel Prize win. Sam Donaldson lauded Gore for doing something "very important." Cokie Roberts justified the former vice president's inaccuracies by claiming that even if it was propaganda, Gore made an important issue popular. Over on CNN, reporter Miles O'Brien, once again, declared that the debate over the subject is over.
The Great 'Prophet' Spoke From on High
Speaking of CNN, Margaret Carlson, a former panelist for the cable network, declared Gore's victory to be a "wonderful thing." The former Deputy Washington Bureau Chief for Time magazine also complimented the former VP for doing "a great thing" and referred to him as a "prophet." Just how do these journalists maintain such professional objectivity?
Perhaps one of the most humorous takes on the Gore prize was the appearance of Robert Kennedy Jr. on Saturday's "Good Morning America." After correspondent Bill Blakemore reported how "joyous" scientists were over the award, Kennedy complained about a media campaign aimed at undermining the ex-vice president! Meanwhile, in another harsh criticism of Al Gore, MSNBC's Joe Scarborough gushed over how the climate change advocate had won the issue.
Finally, in some non Gore-related bias, Harry Smith conducted a fawning interview with Democratic candidate Barack Obama. The "Early Show" host used the obligatory "rock star phrase and lobbied Obama to increase his "audacity."