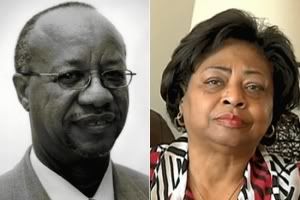 What follows was eminently predictable, but noting it is nonetheless necessary.
Shirley Sherrod, and to a lesser extent her husband Charles, were media celebrities for a while in late July. Readers might have noticed their near absence from establishment media news reports during the past seven days. It would be easy to think that this has occurred because the story played itself out, with nothing newsworthy to add.
That stopped being true on Monday, August 2, when a column by Ron Wilkins ("The Other Side of Shirley Sherrod") appeared in the leftist alternative publication Counterpunch.
Wilkins is currently a professor in the Department of Africana Studies (not misspelled) at Cal State University. He claims in the final sentence of his column that he is knowledgeable concerning what he is writing because "I was one of those workers at NCI." "NCI" is New Communities, Inc., described at a RuralDevelopment.org link as "the land trust that Shirley and Charles Sherrod established, with other black farm families in the 1960's."
Here's part of what Wilkins alleges (excerpted items are not in the same order as they originally appeared; out of order verbiage is identified):
---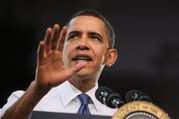 Rush mentioned this on the air as his show opened.
It comes from the Associated Press, in a later paragraph of an Obama cheerleading item ("Obama pitches health plan in spirited appearance"; AP picture at right is from that story) by Julie Pace and David Espo.
The paragraph in question opens by giving readers the impression that either Pace, Espo, or another AP person has actually seen language in whatever iteration of ObamaCare happens to be floating around House chambers these days. But then it backs down and says it's only "described by a Democratic aide," meaning that the wire service is willingly serving as a trial-balloon enabler:
In a new change sought by House Democrats, the fix-it bill would require businesses to count part-time workers when calculating penalties for failing to provide health coverage for employees. Smaller businesses would be exempt. The Senate bill would count only full-time workers in applying the penalties, but under the change, described by a Democratic aide, two part-time workers would count as one full-time worker. Businesses say that's unduly burdensome, but Democrats contend it would prevent businesses from avoiding penalties by hiring more workers part-time.
---