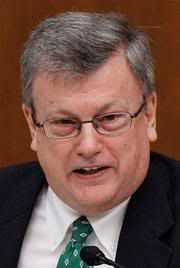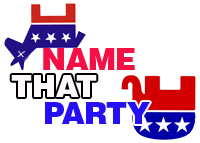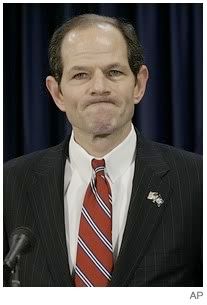 Today, the Associated Press generally did what is supposed to do when reporting on scandal-plagued politicians. Here are the first five paragraphs of
the AP's brief report
on Indiana Congressman Mark Souder's resignation announcement (link is dynamic and will probably be updated; "where's the worst one we can find?" picture of Souder at top right is via AP):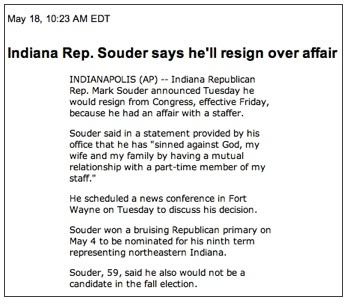 Here's the opening of the coverage at the New York Times's Caucus Blog (also subject to possible updates):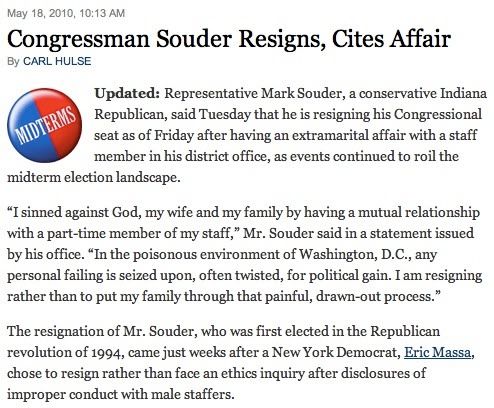 That's fine. AP and the Times generally handled this one as it should be handled, and as readers would want to see it handled (readers should be advised that subsequent revisions to the above items may see journalistic decay in other aspects).
If only the wire service and Old Gray Lady were consistent.
The trouble is, so many previous AP and New York Times dispatches fail to directly identify the resigning politician's party, or wait until very late paragraphs until doing so. Here is a small sampling of many examples:
Higher up the political food chain, former New York Governor Eliot Spitzer, who resigned in the wake of getting caught using the services of high-priced prostitutes, this March 12, 2008 AP report did not identify Spitzer's party until the 35th paragraph (that's not a typo). The New York Times's Michael Grynbaum only tagged Spitzer as a convention "superdelegate" for his party in his 1,300-word report's 16th paragraph.
At a parallel level, there's this AP "classic" on the indictment of Congressman William Jefferson of Louisiana, where the wire service's Lara Jakes Jordan and Matthew Barakat never specifically identified Jefferson's party, but only cryptically did so by mentioning the party of affiliation of Nancy Pelosi (even so, Pelosi was in charge of the entire House at the time, so that's not even a crystal clear tip-off). The Times report on Jefferson's indictment was uncharacteristically good, naming Jefferson's party right away.
Concerning former Detroit Mayor Kwame Kilpatrick's conviction and resignation, this September 4, 2008 AP report waited until Paragraph 8 to identify his party. A 500-word synopsis of the sordid Kilpatrick saga at the New York Times does not mention Kilpatrick's party, nor, as noted previously in a separate post (at NewsBusters; at BizzyBlog), do the vast majority of the Times dispatches underlying it.
The difference, of course, is that Spitzer, Jefferson, and Kilpatrick are Democrats.
Finally, here's an interesting comeback argument that might come from those who claim yours truly is being selective by ignoring recently resigned New York Democrat Eric Massa.
After all, the argument might run, the AP's Laurie Kellman identified Massa as a Democrat in the very first sentence of her report, as did a pair of New York Times reporters in their coverage. Why?
Well, as the Time intimated, Massa was "outspoken." The AP's Kellman was much more specific, almost to the point of doing an end-zone dance: "His departure is good news for House Speaker Nancy Pelosi's effort to advance a troubled health care overhaul. Massa had voted against it. His departure reduces the majority she needs for passage to 216."
The Times and especially the AP wanted to make sure readers knew that Massa was really a "bad Democrat" -- not in his conduct, but in some of his key political stances, particularly on the Holy Grail of statist health care. It appears that from their perspective, the party was ideologically purified by Massa's departure.
Go here for all tagged "Name That Party" NewsBusters posts.
Cross-posted at BizzyBlog.com.