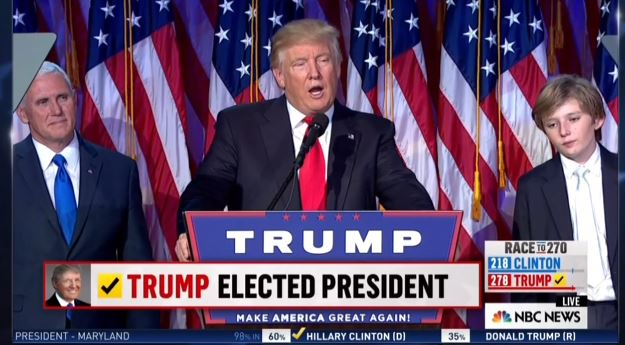 The New York Times on Thursday discovered that journalists have found a "renewed sense of mission" under Donald Trump. Times reporters Michael M. Grynbaum and Sydney Ember explained, "For journalists anxious about the state of their profession, there is a renewed sense of mission." 
The headline cheered, "Journalists, Battered and Groggy, Find a Renewed Sense of Mission." Naturally, the writers hinted that America could be seeing another Watergate: 
What sets the Russia story apart from a typical media frenzy, journalists say, are the underpinnings of the allegations: Russian espionage and election meddling speak to grave questions of democracy and foreign policy. The image of a chaotic White House inner circle evokes troubled administrations in the past. "You have what seems to be a story of Watergate proportions," Mr. Rich said, "married to this red hot Wild West of the new mediasphere."
<<< Please support MRC's NewsBusters team with a tax-deductible contribution today. >>>
(Watergate is the obvious connection for liberal journalists talking about anything Trump-related. Earlier this week, Dan Rather warned that the President's "lies" could be bigger than Watergate.)
The Times writers described the new journalistic passion: 
The news cycle begins at sunrise, as groggy reporters hear the ping of a presidential tweet, and ends sometime in the overnight hours, as newspaper editors tear up front pages scrambled by the latest revelation from Washington. In consequence and velocity, the political developments of the past four weeks — has it been only four weeks? — are jogging memories of momentous journalistic times.

"There is this sense of urgency and energy that I feel now that reminds me of being 29 and in a very different situation: in the middle of a revolutionary situation in Russia," said David Remnick, the editor of The New Yorker, who was a correspondent for The Washington Post in Moscow during the collapse of the Soviet Union. "I'm not saying it's a revolution now. But there is this uncertainty about what is happening minute to minute, day to day."
Where was this drive during eight years of Barack Obama's administration? Oh, right. That was a liberal Democrat. It's just different.