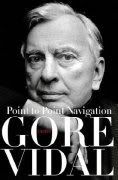 If Barack Obama loses the election, will he graciously concede? According to an open letter signed by author Gore Vidal and a gaggle of leftists, Obama should not concede under almost any conditions. If Jon Voight had signed an open letter to John McCain asking him not to concede, that would be big news. So far the only sound from the mainstream media to Gore Vidal's dangerous request is the sound of crickets chirping. Here is the open letter plea to Obama signed by Vidal among others (emphasis mine):
An Open Letter to Senator Obama and the Democratic Leadership:
On Election Night, DO NOT CONCEDE! 
Even if Obama loses? This sounds like Vidal wants the aftermath of Election 2008 to be like the followup to Election 2000 on steroids.
"Eight years is too much" is how Barack Obama explained why we must win the coming election and begin to restore America. But, even if we receive the most votes, will we win the election?
According to the U.S. Constitution, you need the most electoral votes, not the most votes.
DO NOT CONCEDE!
Both of the last two elections were conceded by the Democratic presidential candidate. The 2004 election was handed to George Bush while votes were still being counted in closely-fought Ohio. While the 2000 election was contested to the Supreme Court, it too was ultimately conceded to Bush "for the good of the country."

Some good. 
Perhaps it is time to send in the "Mythbusters" team to bust both of these already proven myths.
Numerous politicians, investigators and authors, including Robert Kennedy, Jr., agree the 2004 election was stolen, not only in Ohio but in several other battleground states. Tactics included purging of legitimate voters and the use of nefarious voting software--but when even these actions did not yield the required numbers, Republican election officials simply changed the vote tallies in several states, all without a peep from the Democratic Party.
Oh, if Robert Kennedy, Jr. says the 2004 election was stolen, then it must be "true." And has anybody asked Kennedy whether the 1960 election was stolen by all those Cook County graveyard voters?
DO NOT CONCEDE!
In the time since the last general election the public has learned much about these scandals, which have led some states to reject electronic touchscreen voting (and which caused the infamous Diebold voting machines corporation to hide behind a new corporate name,) yet the Democratic Party seems to have learned nothing. 

THREE STRIKES AND WE'RE OUT!
If we cannot afford another Republican administration, we cannot afford a third concession in the face of election fraud. Already there is evidence of massive fraud such as voter purging and caging of Democratic voters, and "flipping" of votes in early voting on electronic touchscreen machines. It is reasonable to once again expect further manipulation on election night by some Republican operatives and election officials, as was seen in 2004; should we also expect our Democratic Party leaders and candidates to repeat history, by once again conceding in the face of such blatant fraud? Senator Obama, we need you, our Party and all candidates to stand firm, come what may on election night. You ask us to work for you, contribute to you--and to have your back; we ask that you promise to have our back: We ask that you PLEDGE TO STAND FIRM, AND NOT CONCEDE THE COMING ELECTION in the face of election irregularities, no matter how long it takes to contest such fraud, while there remains any doubt as to any part of the process. Be assured, Democratic voters will be more--not less--energized if we see you promise to stand firm.
Of course nothing mentioned here about the massive voter registration that has been perpetrated by ACORN. 
Senator Obama, if there is any reason to contest the election,
DO NOT CONCEDE!
And if there is no reason to contest the election, I'm sure the co-signers of this open letter, along with Gore Vidal, will invent some reason to contest the election.