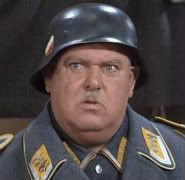 Contrary to widespread belief among conservatives, Ed Schultz's radio show is not an irredeemable waste of your time. 
Occasionally what Schultz says is actually funny. That Schultz remains oblivious to this only adds to the humor.
On April 20, for example, Schultz was talking about the new illegal immigration law in Arizona and claimed that after a similar measure was enacted several years ago in Prince William County in Virginia, "the angst of the community was not as friendly as it used to be." (click here for audio)
Yes, once a town loses its angst, it's all downhill from there. Just ask any existentialist.
On April 16, Schultz appeared unclear on the meaning of "Pandora's box" as he talked about radio stations possibly being required to pay royalties to singers. "So, this means that to the listener," Schultz said, "there's going to be more, possibly more talk radio out there on the landscape, on the radio dial because people aren't going to be able to afford to play the music, so this might open up a whole new Pandora's box when it comes to opportunity in talk radio."
You know, one of those good pandora's boxes, unlike every other one created.  
On April 6, Schultz stumbled in recounting RedState blogger/CNN contributor Erick Erickson's defense of his comment about warding off census takers with a shotgun. According to Schultz, Erickson complained that liberals were "misconstruting" his remark. 
Here's Schultz on March 26 describing Glenn Beck's criticism of Obama signing the health bill into law -- "He compared that to Pearl Harbor. He compared that to Hitler and Chamberlain. He compared that to the St. Valentine's Day massacre ..", which as Schultz reminded his equally well-informed listeners, involved "a shooting where there was a death."
Alas for those in working proximity to Schultz, his skewed way of looking at the world appears contagious, as shown on March 25 when James Holm, his radio show producer, confused "condones" with "condemns" in describing Congressman Eric Cantor, uh, condemning threats of violence toward members of Congress. 
On March 24, Schultz was thrown for a loop distinguishing between "spate" and "spat". All because of that pesky letter e ...
Here's Schultz two days earlier describing President Obama having possibly "underminded" Attorney General Eric Holder's initial decision to hold trials for al Qaeda terrorists in New York City.
Imagine how much Holder wanted to give Obama a piece of his minded in response.
Schultz ran into similar difficulties March 3 attempting to scale "mired" as he talked about New York Governor David Paterson.
These aren't the only words Schultz might consider pronouncing correctly before uttering them on the airwaves. "Excerpt" is another, as shown by Schultz on Jan. 12 and again Feb. 19. I haven't heard him try it since, leading me to conclude Schultz has abandoned the attempt. 
"Subsidiary" also proved insurmountable, on Feb. 18 and Feb. 24 and has seldom been heard since.
In response to a caller's criticism on March 1 about Schultz saying he would have voted "10 times" in the Jan. 19 special election in Massachusetts if given the chance, Schultz claimed he made the remark "in gist".
By the way, you know what annoys Schultz about Sarah Palin? -- "I think she's stupid!"