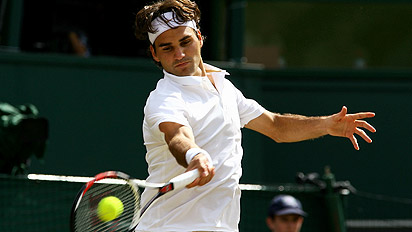 After a rain delay, tennis is about to resume at Wimbledon's famed Centre Court. Nadal is up two sets to none, but trails Federer (on serve) 5-4 in the third.
Such rain delays have helped Federer in the past, as I believe the announcers mentioned that Roddick was up a set against Roger a number of years ago before it started raining; when play resumed the momentum changed.
With this in mind, can Roger get back in this match, or does Rafa just look WAY too good (picture courtesy ESPN)?