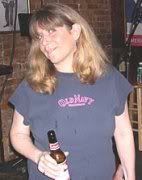 Alert Bill Press and the other liberals who want to re-institute the "Fairness Doctrine." The free market continues to be at work weeding out shows that most folks don't want to listen to. The latest casualty is Nova M radio which syndicated such shows as Randi Rhodes and Mike Malloy. The reports are now coming in fast and furious about the demise of Nova M so here is the latest from Brian Maloney of The Radio Equalizer:
Libtalk network Nova M Radio has been shut down, according to the attorney for Randi Rhodes, Robert V Gaulin of New York. This also brings Mike Malloy's syndicated program to an abrupt end as well, at least for now (update below: Malloy's camp is denying this will affect his show, All Access reports a new firm may assume this role).

Moments ago, Gaulin sent this letter to your Radio Equalizer:
Randi Rhodes' on-air home for less than a year will shut its doors. In an email message of February 17th from counsel for Nova M Radio, Inc. to Randi's entertainment attorney, Robert V. Gaulin, the company is said to have been advised to file for bankruptcy protection next week. All payroll deposits were reversed on Tuesday, leaving Nova's employees unpaid for the past two weeks.

On Sunday, Nova received a letter from Mr. Gaulin asserting that the contract with Ms. Rhodes was terminated due to material breaches and other reasons. Ms. Rhodes had not broadcast for over a week prior to this time, a situation which was diplomatically referred to as a "problem" that was solely within Nova's control to solve. A few days earlier, Sheldon Drobny, founder of Nova M, and a co-founder of Air America Radio, attempted suicide and is hospitalized in Chicago.

Mr. Gaulin indicated on Randi's behalf that "We saw this coming, but are most saddened by the tragic news regarding Sheldon Drobny. Randi is devastated by the impact of these events upon her fiercely loyal audience, affiliates and sponsors. Discussions are already being conducted for Randi's swift return to the air. Stay tuned…"
Wow! Double WOW!!! Meanwhile Randi Rhodes remains missing. The closest thing to a sighting is this message Randi Rhodes posted on her website:

TO ALL:


NOVA M RADIO HAS NOT YET CORRECTED THE PROBLEM THAT HAS KEPT ME OFF THE AIR DESPITE MY STRONG DESIRE AND READINESS TO BROADCAST MY SHOW. RESPECTING THE EMPLOYER-EMPLOYEE RELATIONSHIP THAT HAS EXISTED BETWEEN NOVA M AND ME, AND EXPECTING THE SOLUTION TO BE QUICKLY ACHIEVED, DETAILS OF THE TRIGGERING EVENT WERE WITHHELD IN GOOD FAITH. BUT I CAN TELL YOU THIS MUCH: ANY STATEMENT IMPLICATING ME AS BEING IN ANY WAY RESPONSIBLE FOR THE DISRUPTION IN THE RANDI RHODES SHOW IS PATENTLY FALSE. THIS ENTIRE SITUATION IS SOLELY WITHIN THE CONTROL OF NOVA M.

IN LIGHT OF MOST RECENT DEVELOPMENTS, MY SHOW WILL BE SEEKING A NEW HOME. I WOULD ASK FOR YOUR CONTINUED PATIENCE AND INDULGENCE IN RESPECTING MY RIGHTS DURING THIS TIME. YOUR UNWAVERING SUPPORT IS CHERISHED. THANK YOU.

RANDI RHODES
ALL THESE WORLDS ARE YOURS EXCEPT EUROPA. ATTEMPT NO LANDINGS THERE.
Oops! Sorry. I accidentally channeled the movie "2010:  Odyssey Two" but can you blame me? These bizarre radio events are happening so quickly that I almost feel like I am entering another space/time continuum. 
So where in the world is Randi Rhodes? Is it time to place her photo on milk cartons or, perhaps, Ketel One bottles? Your humble correspondent is deeply concerned about Randi's future. You see, I was in large part responsible for kicking off the national radio career of Randi Rhodes. Back in 2003 Randi was unknown outside of South Florida. At the time I was "typing" up a movie review series called "Al Gore at the Movies," in which "Al Gore" would review different films. In July 2003 I, uh, I mean "Al Gore" wrote a review of "The Italian Job." Here are the comments about Randi Rhodes, then completely unknown nationally:
...I am happy to announce that I will soon be forming a Liberal News Network on cable. Right now I am in the process of shaking down, err, encouraging investors in this enterprise. Already I have Anita "Oreo Cookie" Drobny and her hubby committed to sink BUKU BUCKS into my media scheme.

WATCH OUT, RUSH LIMBAUGH! You're as good as off the air. No way you can stand up to our Liberal Talk Radio Host . . . whoever it may be.

Oops! Maybe I better not gloat like Terry McAuliffe until AFTER we destroy Rush in the ratings. But WHO can we get to defeat Rush? Al Franken's name has been bandied about the most but the only reason is that he added Rush's name to a book he wrote to get it noticed.

For some strange reason there just doesn't seem to be a popular liberal radio talk show host out there. Maybe the answer is to go for shock value and have people tune in a talk freak show for laughs. There actually is somebody qualified to be a freak talk radio host—Randi Rhodes of WJNO Radio in Palm Beach County, home of the infamous Butterfly Ballots where liberal Condo Commandos were so clueless that they ended up mistakenly taking votes away from me and casting them for the last person on earth they would support—Pat Buchanan.

Anyway, I have visited that county a few times since those Butterfly Ballots cost me the election and tuned in the Randi Rhodes show to check her out. One problem with her show is that WJNO has such low power that their signal sputters out and dies before it even gets near the Palm Beach County line.

If you can catch Randi Rhodes before the WJNO signal fades away, it is a truly amazing experience. We are talking about a FULL MOONER here. Randi has a conspiracy theory about almost everything including why she is not syndicated nationally (a right-wing conspiracy led by Rush Limbaugh is targeting her). To listen to Randi is like driving by a big car wreck. Horrible to look at but it definitely draws your attention such as Randi's assertion that her biggest fantasy in life is to give a "Lewinsky" to Bill Clinton aboard Air Force One. Even when Randi goes off the topic of politics, she still sounds NUTS. Randi is probably the last person on the planet to actually believe that OJ Simpson is searching the golf courses of the world in order to track down his ex-wife's killers.

Right now Randi's big topic is how she wants to be syndicated nationally. She knows that Anita Drobny of Anshell and myself are looking for a liberal radio talk show alternative to Rush Limbaugh. As a result, Randi is shamelessly promoting herself for this slot on the air to the extent of asking her listeners to call up the radio syndication services and plead her case.

Randi's desperation is really quite entertaining. The problem is that if I did hire Randi Rhodes for a national radio broadcast, she might mellow out and lose that nutty edge.

Therefore I plan to just string Randi along. I'll pretend that I am interested in her but that I also have to investigate the possibilities of other liberal talk show hosts. This is sure to make Randi even more desperate on the air. Then I will take the taped shows of Randi Rhodes begging to be syndicated and syndicate that nationally. It would be the radio equivalent of Jackass, The Movie. Folks will tune in to those taped Randi Rhodes shows for laughs. Although that shtick will wear out after a few weeks, it is sure to attract a big audience in the short term and allow me to declare victory over Rush Limbaugh.
Months after this excerpt appeared Randi Rhodes was hired by Air America, so you see I feel as if I have a proprietary interest in her career since I, or "Al Gore," helped to kick it off nationally. Hopefully Randi will soon reappear in public (and we hope that Sheldon Drobny will get better) but one wonders if she will use herself as an example of why we need the "Fairness Doctrine" in order to save liberal talk radio from the evil free market that does not reward programs with few listeners.
For those of you who have not yet had the "pleasure" of hearing Randi, check out this audio blast from the past that she probably doesn't want to be reminded about. It is a December 2004 interview with Bev Harris who claimed that she had voting machine information (Black Box Voting) that could overturn the results of the 2004 presidential election. An excited Randi had been excitedly plugging Harris for weeks to the extent of encouraging her listeners to donate money to BBV. However, after weeks of Bev Harris doing basically nothing, it finally dawned on Randi that she had been conned. This angry (but hilarious) interview, is the result.
Come back, Randi! Your leftwing wackiness is missed! But don't bring the "Fairness Doctrine" with you.